How To Download Facebook Videos On iPhone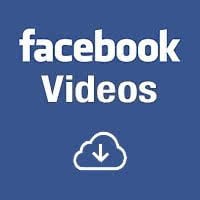 Did you ever try to save a Facebook video to your iPhone using their app? Then you probably noticed that the official Facebook app doesn't allow saving videos directly to your iPhone. Here's what you can do though: Use third-party apps, such as the app "Friendly". In this article, we will explain how you can save a Facebook video to your camera roll.
Get "Friendly"
If you want to use this trick, you will need to install the app Friendly – One App for Facebook and Messenger. You can download the app for free on the App Store and use it to download a video from facebook to iPhone.
Tip: You may know the app already from a previous trick, in which we showed you how to use multiple Social Media accounts at the same time on your iPhone. Read more about "Friendly".
Save Facebook videos to iPhone
Open "Friendly" on your iPhone. In contrast to the Facebook app, you can save videos on iPhone that were uploaded to Facebook.
Choose a video on facebook that you'd like to download. Tap on it and you will see the Download icon (little cloud) below the video at the right bottom.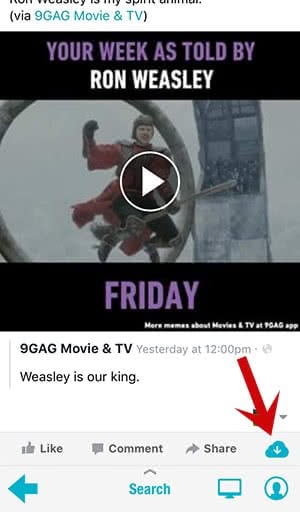 A pop-up menu will appear where you have to choose one of the many options. You can either instantly share the video with your friends on Facebook or on other apps or save the Facebook video to your camera roll. You could also click "Download Video to Camera Roll" to save the video on your iPhone.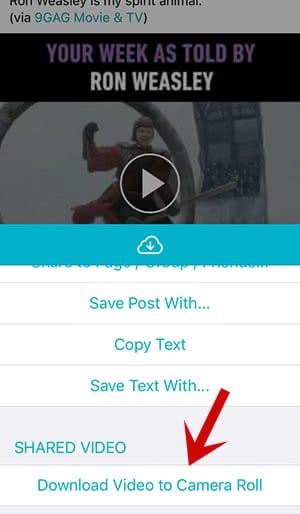 You will see the download progress at the bottom. Depending on your Wi-Fi connection and the video size, it can take a few seconds.
How to find downloaded Facebook videos on iPhone
Once the progress bar is gone, you can open the Photos app. You should be able find the downloaded Facebook video in the "Videos" or "Recently Downloaded" folder. You can obviously watch, edit or share it just like every other video.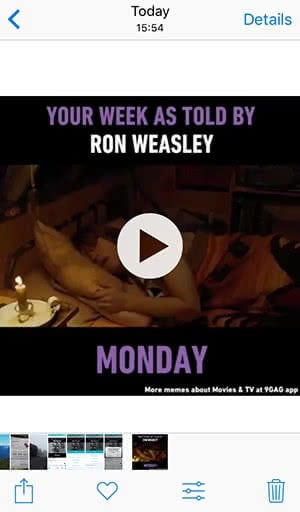 "Friendly" on the App Store