WhatsApp: Using Filters For Photos & Videos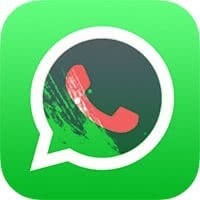 If you updated your WhatsApp to the latest version, you will be able to use color filters for your photos and videos before you send them. Up until now, you had to use third-party apps or the iOS filter. This feature enqueues with a pallet of useful photo editing features, which WhatsApp added some time ago.
Requirements
To use the new color filters in WhatsApp, you will need to install at least version 2.17.30 on your iPhone. You can check in the App Store, if there is an available update by checking the section Updates at the bottom menu.
Using color filters on WhatsApp
This trick works with photos as well as videos.
Open any chat in the WhatsApp messenger.
Tap the Camera icon next to the input field to take a photo or the Plus icon to use a photo from your Photo & Video Library.
On top, you will still see the tools Crop/Rotate, Emoji, Text and Sketch, by which you can edit your image as you wish. Read more…
If you want to see the available filters, you have to swipe up from the bottom. Select a filter of your choice by tapping it.
Swipe the photo or video down to close the filter view. Now you can edit the photo or video, add a caption and send it with a tap on the sending arrow.
This trick enables you to make your shots look nicer directly in the app, without leaving WhatsApp and without third-party apps.
WhatsApp on the App Store