Free Music Streaming On The iPhone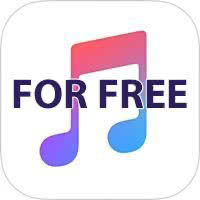 Apple Music, Spotify & Co are offering carefree packages with a tremendous amount of songs for around $10 per month. If you don't want to invest these $120 per year, you can use free services. In this article, we want to present the best free music streaming services that allow listening to music for free on the iPhone.
Beats 1

The Music app by Apple is preinstalled on your iPhone. If you haven't deleted it, you should find it on your Home Screen. Otherwise, you have to download it from the App Store again. You can only take advantage of the full selection by paying for Apple Music, but you can listen to Apple's free radio station Beats 1 for free. It is available 24/7.
Just open the Music app and tap Radio at the bottom menu bar. Then choose Beats 1 and on the next screen tap Play Now to start the radio show.
Spotify Free

If you think about Spotify, you probably have the fee-based models in your head. However, you can also use "Spotify Free", which is virtually the same. It only has commercials every now and then to fund the free service. You still have access to the 16 million songs, but you cannot select them separately. You have to browse the genres or playlists.
SoundCloud

SoundCloud provides its users around 120 million songs of partially new and partially popular artists. The free basic version of SoundCloud is adware as well. You can create playlists, search through the music selection by genre and get music suggestions according to your taste.
myTuner Radio
myTuner Radio provides access to 30,000 radio stations from 150 countries. After selecting one country, you will see the results.
The interface is self-explanatory. You just choose a radio station that you would like to listen to. Then you can lock your iPhone and it keeps playing.
Use trials
Another good option to stream music for free on your iPhone is using trials. Most reputable streaming services (like Apple Music, Spotify, Google Play Music, etc.) offer such trial subscriptions. This way you can mostly use the services without paying for months.
However, never forget to cancel your subscription on time! Otherwise, it will be extended automatically and you have to pay for it.
Stream your own music
In the context of free music streaming, we don't want to keep the idea of streaming your own music from you. This saves some storage and also doesn't cost you anything. If you like the idea, you could follow the following link: How to Stream Own Music & Save Storage Space on iPhone.