"I'm at" Trick – Share Your Current Location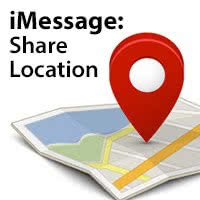 You may know already that you can share your location with friends in the Messages app. For doing this, you have to tap the info icon at the top right and then choose Send My Location. There is a faster way, though, which is directly in the chat because you just use the input field. This trick explains how it's done.
Requirements
In order to make this trick work, you have to use the pre-installed standard keyboard. If you want to check, which keyboard you are currently using, go to "Settings" and "General", then to "Keyboard" and afterwards tap "Keyboards".
Settings → General → Keyboard → Keyboards
This trick does not work with third-party keyboards.
Share your location with "I am here" trick
If you want to share your location with your contacts in the Messages app, you have to do this:
Open a chat and tap into the input field. Now enter the following phrase: "I'm at"
Now you should see the suggestion "Current Location" above the keyboard.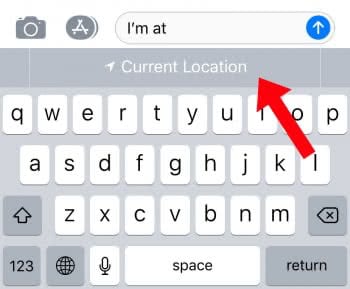 By tapping the Current Location, it will instantly send your location to the contact without another confirmation. It should show it in a little message window inside the chat.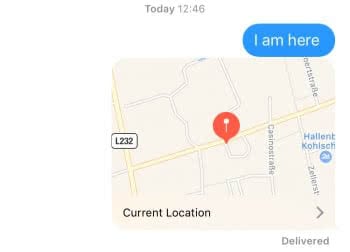 The receiver of your location can tap the message to open the shared location in a larger view so that the person can get directions to your location. If that person is using Google maps, you can also share your location on Goole Maps.