iPhone X Notchless – How To Hide The Notch On iPhone X

We have known the iPhone with a frame (called bezels) around the screen for the longest time. The new iPhone X is the first iPhone to be all screen. There is merely a little notch at the top of the display where the TrueDepth lenses are. This design evokes very different reactions, some love it and some hate it. If you want a notchless iPhone X there is now a quick and easy way to hide the notch.
Hide display notch
This trick is simple but very effective as you just need a wallpaper that hides the notch with a black frame on the top.
Alex Huberman, a Twitter user, just took the original Apple wallpaper and edited it adequately.
an #iPhoneX wallpaper I made 2 get #notchless homescreen https://t.co/lXTnNwginr must set 2 still / pinch out & drag down all the way 2 work pic.twitter.com/YVErxKruOc

— Alex Huberman (@lextweeets) November 6, 2017
How to hide the iPhone X notch
Open the link to the iPhone X wallpaper on your iPhone X. (The link leads to the twitter users dropbox.)
Press on the picture and then Save to Camera Roll.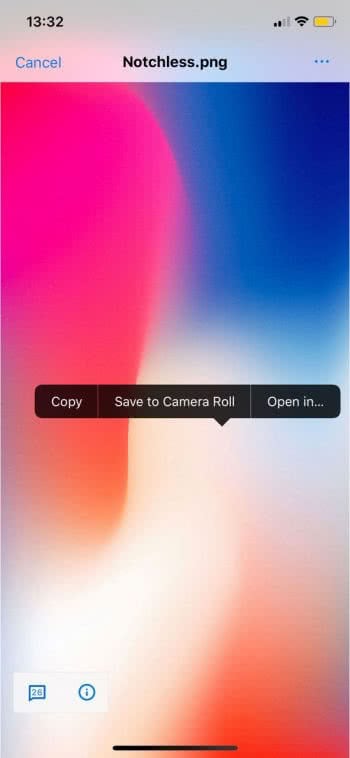 Open your Settings and tap on Wallpaper. Now tap on Choose a New Wallpaper and choose the previously downloaded and saved wallpaper.
Now you have to pay attention to three things:
Use two fingers to reduce size and fit the picture to your iPhone X screen.
Pull the wallpaper down so you can see the black top.
Choose Still instead of Perspective.
Now it should look like this: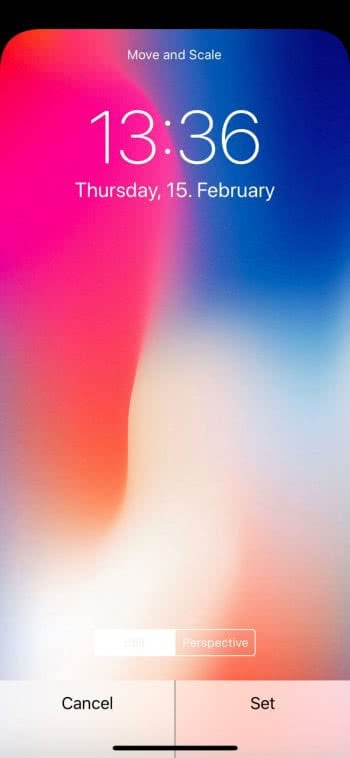 Tap on Save and decide where your wallpaper should be shown.
Result – Notchless iPhone X
This is the result Alex Huberman shared on Twitter: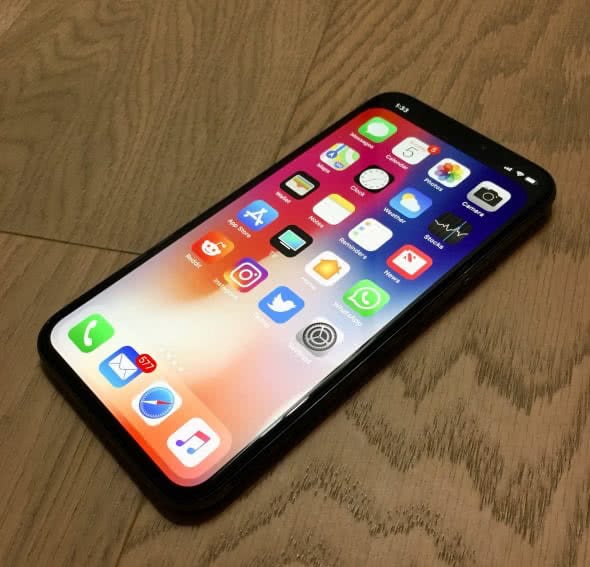 Want to learn more about your iPhone X? We summed up 10 tricks every iPhone X user should know.