How To Delete Text Messages From Your iPhone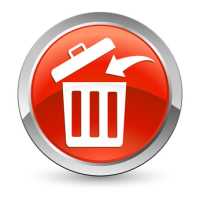 This is a tutorial on how to delete texts on iPhone, from inside the "Messages" app. Have you ever sent out a text message and wondered whether that it a good idea? Perhaps you picked the wrong contact, spelled something incorrectly or gave out the wrong information. The "Messages" app on our iPhones allows us to redact and delete individual texts. You can also delete a bunch of texts and if you are lucky (and fast), the other side will not have read them yet.
How to delete texts on iPhone
Messages > tap and hold message > More > Selection > Trash

Deleting texts on your iPhone is easy as pie, if you follow our guide. Text messages don't take up a whole lot of space, which is why your iPhone keeps an archive of them directly on the device. You can scroll back to view your message history. Deleting texts is more of a matter of privacy and information decision rather than related to storage space. See our guide for learning how to free up space on your iPhone.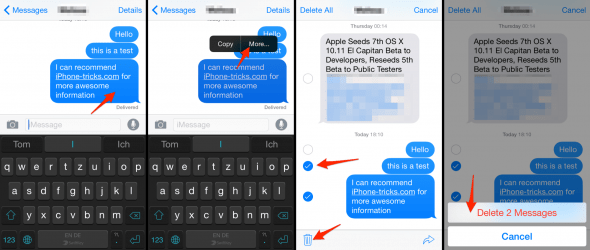 Open up your "Messages" app. Pick the conversation that contains the text you would like to delete and tap it. Once you are within the stream of text messages, tap and hold one of the offending texts. The context menu will pop up. Tap "More" to access the selection mode. Now you can simply tick off the checkbox next to all of the text messages you would like to process, be it a single one or multiple texts at once. Once you are happy with your selection, tap the Trash (Garbage Bin) to the bottom left of your screen. Confirm the deletion of the messages and you're done! These texts are now gone for good.
This trick is especially useful when dealing with unsolicited advertisements that come in via SMS or iMessage, but also helpful when dealing with sensitive information.