How to Teach iOS Autocorrect New Words on Your iPhone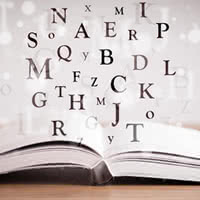 Here's a tutorial on how to teach (add) new words to autocorrect on iPhone. Autocorrect has rightly been called the bane of our modern typing existence on iPhones and Android smartphones, but it is truly also a blessing. With autocorrect, we can type quickly and mostly effortlessly. In unfortunate cases, it results in hilarious or devastating errors. But for the most part, it just works.
Especially when using the Predictive Text feature on the iPhone, we can type as quick as some people type on a computer. Did you know that your iPhone makes use of dictionary files when correcting what you type? You can download new dictionaries and extend your user dictionary with own words. This is particularly awesome in those cases where your iPhone keeps correcting a word you spelled correctly and helps alleviate the constant annoyance of having to go back and fix things.
Adding new words to your autocorrect user dictionary
Settings > General > Keyboards > Shortcuts

One way to save a new word to your iPhone "vocabulary" is to tap it in the Predictive Text bar after you have typed it in correctly. This will cause the iPhone to remember the word and your preferred way of spelling it. Sometimes, however, this is not accomplished so easily and quickly overlooked when you are in the heat of the moment.

Another path goes through the "Settings" app and is extremely useful. We use the iPhone's "Shortcut" feature for this.

Navigate to the "General" section, then the "Keyboards" section of your settings to get to the "Shortcuts". Add a new shortcut, but only fill in the new word in the "Text" field and keep the optional "Shortcut" field empty unless you want to add a shorthand version of it.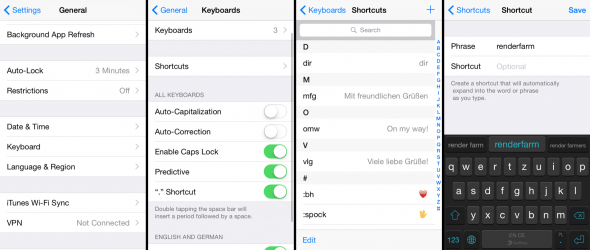 That is all there is to adding a new word to the dictionary of your iPhone. Repeat the process for all of the words that are commonly corrected in an incorrect manner and you'll be a happy iPhone typist in no time!