How To Turn Off iPhone 11

If you've been using an iPhone with a home button for a long time and have now switched to an iPhone 11 without a home button, you probably feel pretty lost. Many basic features such as turning off the iPhone have changed and require a new key combination. We'll show you how to turn off your iPhone 11.
How to switch off iPhone 11
press and hold the side button + "volume up" or "volume down" button simultaneously → swipe the "slide to power off" switch to the right

If you want to shut down your iPhone 11 and press the power button as usual, you'll probably be confused. This way you'll only wake up Apple's virtual assistant Siri. To switch off your iPhone 11 completely, proceed as follows:
Press the side button (right) and one of the volume buttons (left) on the iPhone at the same time. Press and hold the buttons until "slide to power off" appears on the screen.
Then wipe the switch to the right to shut down the iPhone.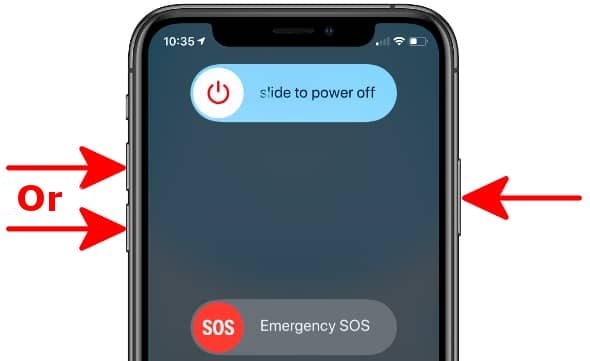 To turn the iPhone 11 back on, simply press and hold the side button on the right hand side for a moment. You can also turn iPhone 11 on by connecting it to a power source such as a computer or wall outlet via a USB cable. After a short wait, the Apple logo should appear on the display while the iPhone boots.
Tipp: You don't want to switch off your iPhone, you want to restart it? We show you how to reset or restart your iPhone 11!
If you haven't gotten all warm with your iPhone 11 yet, we'll show you our Top 10 best tips and tricks for iPhone 11 users.