No Sound On iPhone? Here's How To Fix It!

Your iPhone doesn't make a sound anymore? This may have several reasons. In this trick, we'll explain the possible causes of having no sound on iPhone and how to fix the issue as soon as possible. Usually, a look at the settings is enough to bring the sound back.
Adjusting the ringtone volume
Apple distinguishes between "normal" volume and ringtone volume. To narrow down the possible causes of your problem, find out whether the problem is related to the volume of media content such as videos and music, or the ringtone volume.
To find out, play a song – e.g. in the apple music app – and turn the music up to the maximum. If you can hear the music but your iPhone doesn't make a sound when you make a call or send a message, the problem is with the ringtone volume. To solve the problem, open the Settings app and navigate to "Sounds & Haptics". Under Ringer and Alerts, change the volume for ringtones by moving the white slider all the way to the right. Your ringtone should now be clearly audible when you make a call.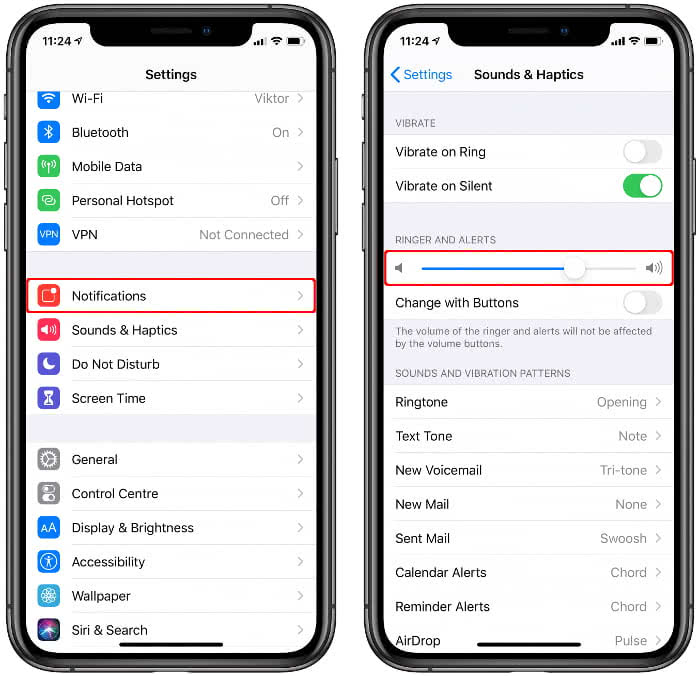 In this menu you can also lock the ringer volume so that it can't be changed via the buttons on the side of your iPhone.
Enable silent switch
Maybe you have accidentally muted your iPhone? This may happen when you pull back the switch above the volume controls on the left-hand side of the iPhone. If you see a red line there, all sounds for the iPhone are disabled. Move the slider up so that the red bar is no longer visible. Now the silent switch is off, but your tones are on.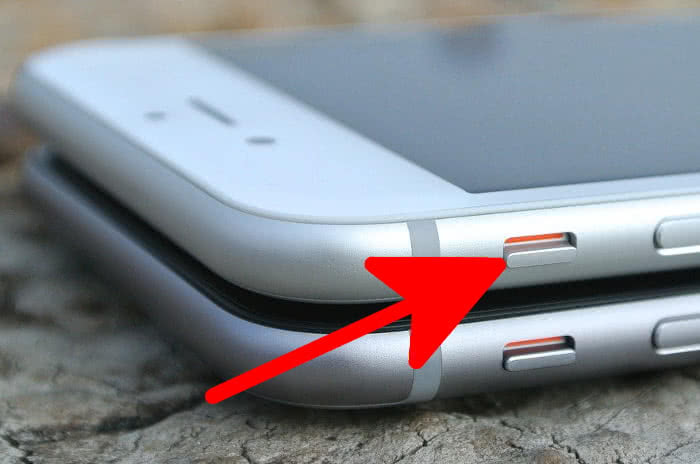 Disconnect from Bluetooth devices
You listen to music mostly through your Bluetooth headphones or Bluetooth speakers? Then it could be that one of these devices is still connected to your iPhone. This will cause the sound to be played over the Bluetooth device. To make sure that all Bluetooth connections are turned off, tap the Bluetooth icon in the Control Center on your iPhone. To open the Control Center, wipe from bottom to top across the screen (up to iPhone 8) or swipe down from the top right of the display (iPhone X and later).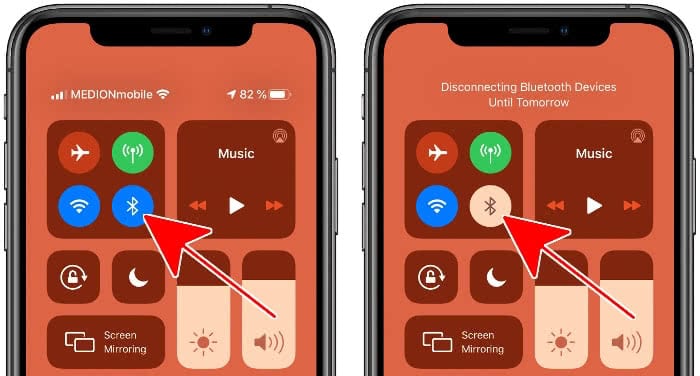 Alternatively, you can enable the Bluetooth function in the Settings app under "Bluetooth".
Stop headphone mode
Your iPhone may be in headphone mode even though you haven't connected the headphones at all. The most common cause of this problem is a dirty port, or a dirty Lightning port on all iPhone models starting with the iPhone 7.
If you don't clean the connections regularly, you will have problems in the long run not only with your headphones but also with your charging cable: The iPhone will not charge properly if you have a dirty Lightning port. As a general rule, we recommend that you clean your iPhone regularly to solve problems before they arise.
If your iPhone still mistakenly tells you that it is in headphone mode, you should plug and unplug your headphones several times. It is possible that the headphone mode will end by itself. Otherwise, we suggest you try other headphones that might get you out of headphone mode.
Update the software
Is an iOS update available for your iPhone? Then you should install it as soon as possible for it can fix your sound problem, since updates are basically there to fix such errors.
To find out if an update has been released, open the Settings app on your iPhone and select "General". Then tap "Software Update". If a new update is available, it will be displayed here and made available for download. If there is no update, a message will appear telling you that your iPhone is up to date.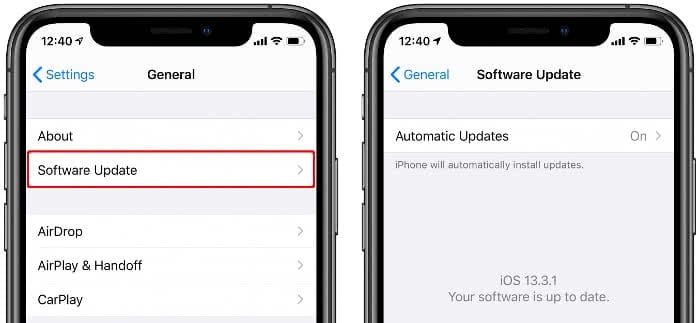 In another section we will show you how to find out which iOS version is installed on your iPhone.
Restart iPhone
Simple, but very effective: Performing an iPhone restart. Turn your iPhone off and on again. This may solve your sound problems as if by magic. You may have to reboot several times before the sound of your iPhone works again!
Restore iPhone
All our tips didn't help and your iPhone still doesn't make a sound? Then the only thing that may help is to restore your iPhone.
Contact Apple
Even after the iPhone is restored, your iPhone will remain silent? If so, get help from one of the employee at an Apple Store or online in the Get Support section of the official Apple Website.