How To Hard Reset iPhone SE 2

Your iPhone SE is frozen and does not respond anymore? Then you can solve the problem with a so-called hard reset. With such a forced restart you can usually fix many software errors and bugs on your iPhone – without any data loss. We will show you how the iPhone SE 2 Reset works.
How to reset iPhone SE 2
Press and release the Volume Up button → press and release the Volume Down button → press and hold the right Side button

The hard reset works as a kind of universal problem solver, with which you can eliminate many errors and bugs on the iPhone without any technical know-how. All you need is your iPhone SE (iPhone SE 2 or iPhone SE 2020, as some call it) and a special key combination.

Go through the following steps to perform a forced restart on iPhone SE (2nd generation):
Press and release the left Volume Up button.
Press and release the left Volume Down button.
Press and hold the right Side button and release it when the Apple logo appears.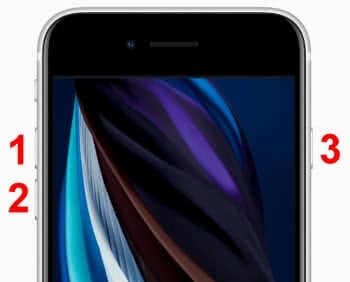 Usually, any problems with the iPhone should now have disappeared into thin air. So you can use the Hard Reset whenever your iPhone freezes or behaves sluggishly and does not respond as fast as usual. After that, the device should work normally again.

Rest assured: The hard reset has nothing to do with resetting your iPhone, which will erase all data, content and settings from your iPhone. The forced reboot only restarts the operating system, while all data is preserved.

If the hard reset doesn't help and the iPhone just won't work, you can try to put the iPhone into recovery mode and restore it. If nothing works, you may need to have your iPhone repaired.