How to Enable Offline Dictation on Your iPhone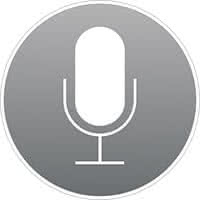 Using Siri or dictation to produce text is a very handy feature. But as soon as we loose our internet connection we get the "Siri not available" message. Apple is aware of this issue and added a feature that enables iPhone users with iPhone 6s and later to use the dictation feature offline.
How to enable offline dictation on your iPhone
Settings → General → Keyboard → Enable Dictation

A tiny change in your "Settings" app will enable voice dictation, also known as voice-to-text on iPhone or voice to text on iPhone, without the use of an internet connection. Especially, when you are moving on foot, voice entry just beats having to type with one or two hands while keeping your eyes on the screen.

There's also the requirement of owning the iPhone 6s or a more recent model like:
iPhone 6s Plus
iPhone SE
iPhone 7/ iPhone 7 Plus
iPhone 8/ iPhone 8 Plus
iPhone X
Older models do not support offline dictation, unfortunately.
You can find the feature in your "Settings" in the category "General" and activate it under "Keyboard" with "Enable Dictation". If you own a supported device, you can start dictating right away.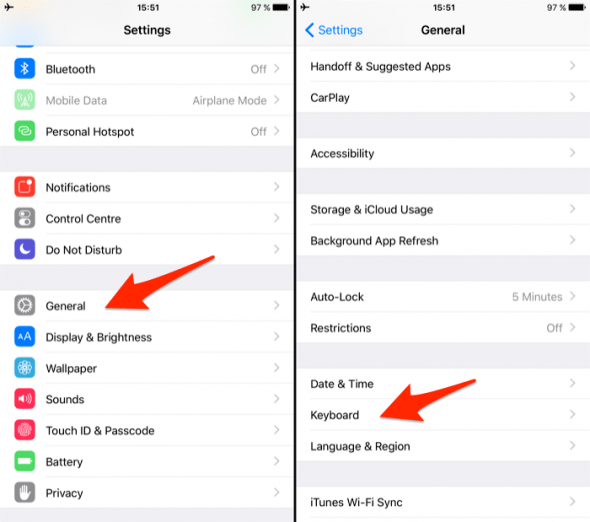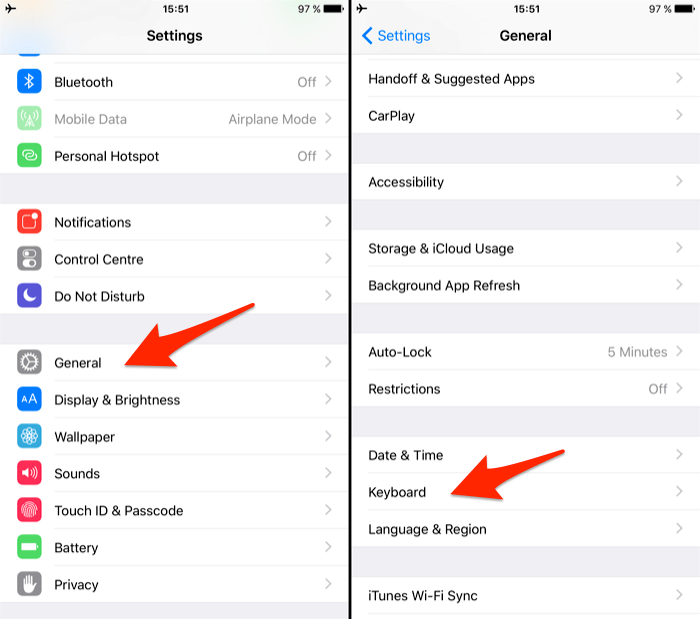 Note: We also put together a few tips to improve your dictation results using your iPhone. Learn more about our dictation tricks for your iPhone here.
This will take a couple of minutes and take up some space on your device, which is why we recommend enabling it only if needed – or if the available device storage space allows for it. If you do use dictation a lot and have kids you may want to activate a filter for explicit language. Find out how filter mature and explicit language for dictation and Siri.
Similarities to Mac OS X
Offline dictation has to be enabled in very similar ways on the Mac. The option is called "Use Enhanced Dictation"on iPhone and can be reached through the "Dictation & Speech" panel in your "System Preferences". English dictation files require around 422 MB on Mac OS X El Capitan. Dictation is enabled by double-pressing the Fn key (or function key) at the bottom left of your keyboard.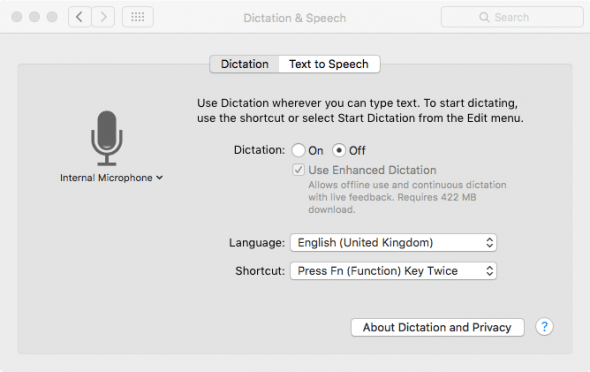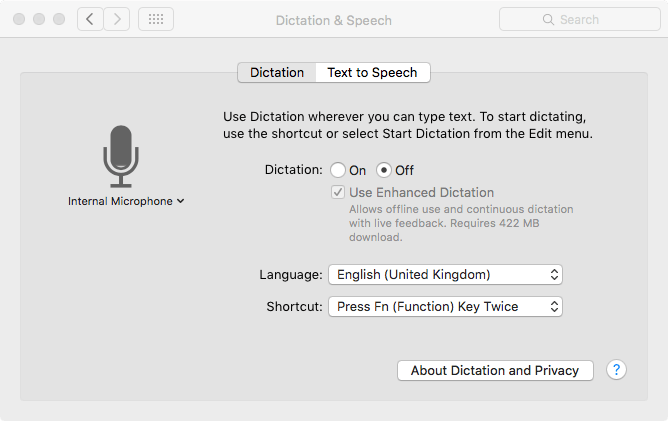 Did you know that you can change Siris voice to make her more human? Find out to make Siri more human.