Boomerang App Hidden Settings

Boomerang is Instagram's answer to Apple's "Live Photos" and works on pretty much any iPhone. The name applies to how the photos you take with the app are converted to a video that goes back and forth, sort of like an animated gif. The Boomerang app contains a hidden settings menu, which you can access to customize the recordings. This is a guide on how to use it.
What is "Boomerang"?
Boomerang is Instagram's quick video app that allows you to capture funny short video clips with high image quality, as it shoots 10 photos and turns them into a video clip. Due to the low frame rate, your subject will automatically look slightly comical. You don't require an Instagram account to use the app, by the way.
Record a video with "Boomerang"
It's dead simple, really. Open the app and aim it at something that is moving, then tap the Shutter Button at the center of the bottom of the interface. You can swap cameras by pressing the arrows at the bottom right. There is not much more to know on the surface, aside from the sharing options for Instagram and Facebook or advanced sharing options accessed by tapping "more". You can also save your Boomerang shots as videos in your "Photos" app.
Can you boomerang a pre-recorded video?
With the additional app "GIF Maker" you can also make a Boomerang from a pre-recorded video and share it to Instagram.
To access the Boomerang Setings open up the app and tap the display four times, using four fingers. It is important to get the timing right, simply repeat tapping it until you get it. The menu allows you to set up a bunch of quality and appearance settings, which we will cover below.
You can also adjust the look and feel of the animation by setting it to go back and forth (default), stop in between motions or go only forwards or backwards.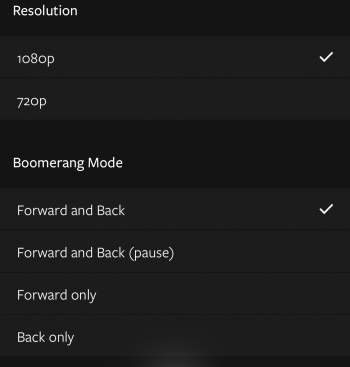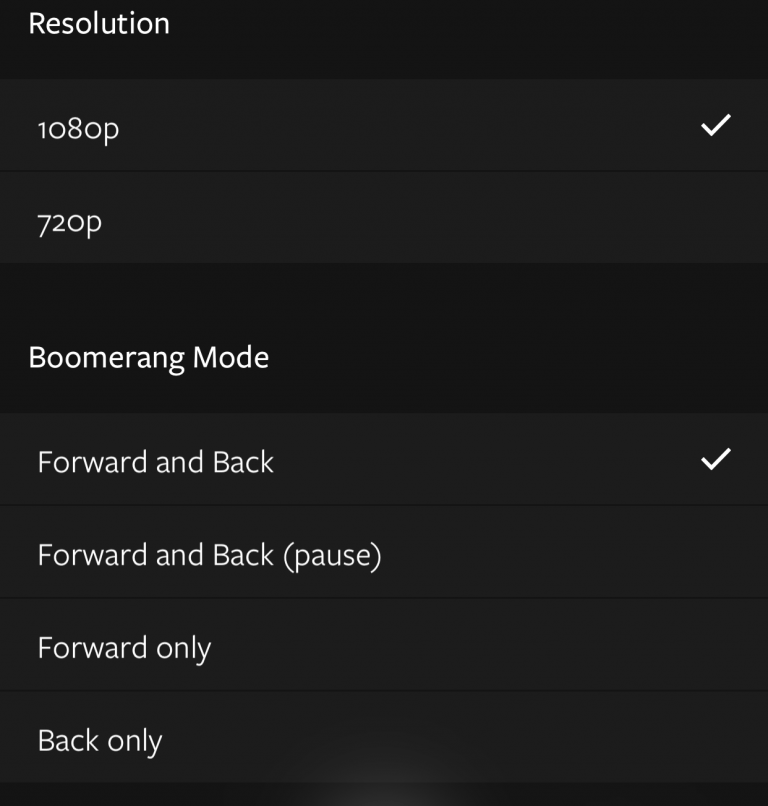 You can set up your recording resolution to control the size and quality of the video. Pick 1080p for the best quality and 720p for the smallest file size.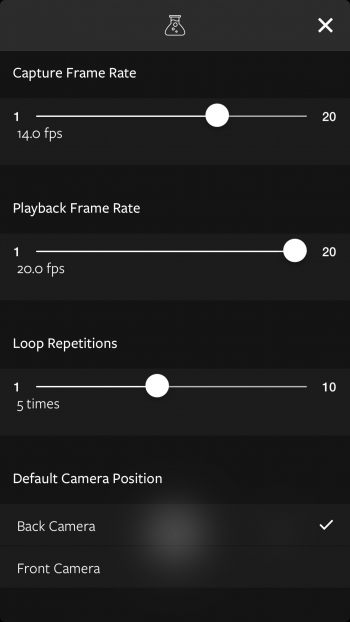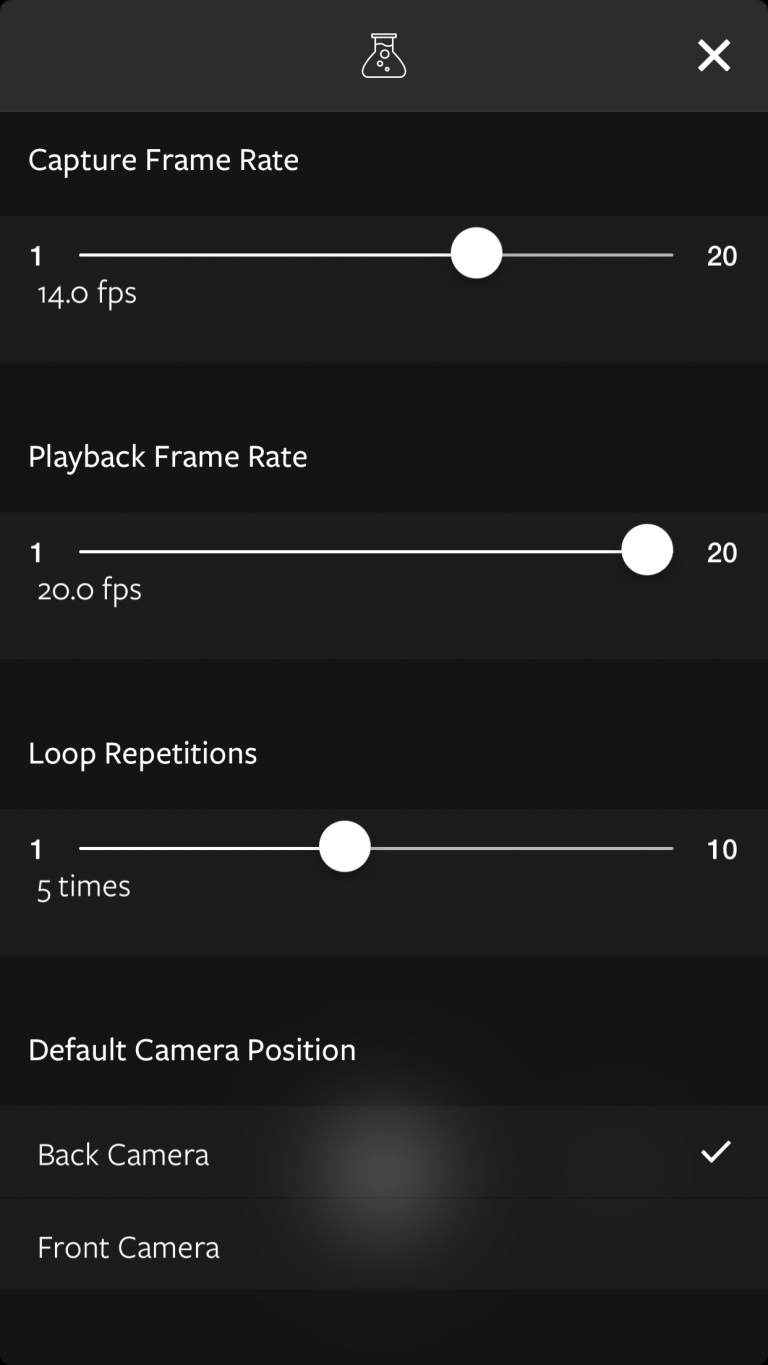 Other options cover the amount of photos taken for an animation (3 to 10 individual pictures) and how quickly these pictures are taken, or how quickly they are to be played back. Last but not least, you can adjust the default camera to begin with. This leaves you with a lot of creative freedom!
On Instagram you can also organize pictures and videos in collections. This article explains how to add collections for saved photos and videos.