How to Protect Apps From Being Deleted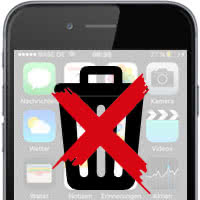 Do your kids play with your iPhone a lot? Ever notice an app go missing? Well, they do have a tendency to disappear when children start "optimizing" your device, don't they? Here's a tutorial on how you can protect your apps from being deleted by anyone other than yourself. For this, we will be using the restriction options in iOS.
How to enable security restrictions
Settings > General > Restrictions

Open up your "Settings" app and select the "General" section, then tap "Restrictions" at the very bottom of your screen. You might have to scroll down to see the option. Then tap "Enable Restrictions" and set a unique Passcode for the feature. Make sure to remember it, as there is no easy way to reset it, other than restoring the device to factory settings.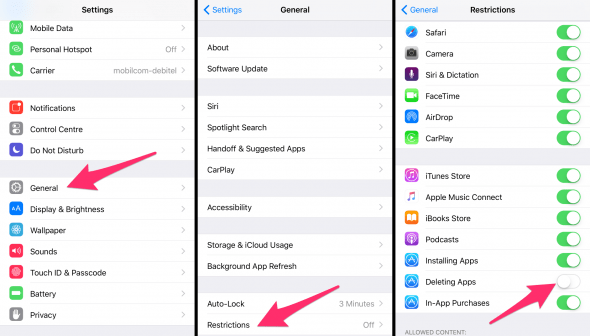 How to protect your apps from being deleted
On the list of options for your iOS restrictions you'll find basic device functions and apps, as well as an option labeled "Deleting Apps" which you can toggle as well. To protect your apps from being deleted by an unauthorized party, simply switch off the aforementioned toggle. Your apps are now blocked and deleting them on your iPhone will not be possible without the passcode. Now your phone is both child-proof and prank-proof. By the way, if you are looking for ways to prank your iPhone-wielding friends or colleagues, look no further than our iPhone prank list.