How to Set Up & Activate Your New iPhone Correctly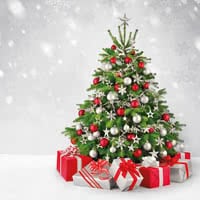 Each and every Christmas season brings new iPhone owners into the world of Apple. Thus we've compiled a comprehensive guide on how to set up a new iPhone including the most important issues such as activation, first steps, installing apps and setting up important features such as email. Our guide should help you to get up to speed as a new user.
Inserting the SIM card
Unpacking your iPhone is only the first step, inserting your SIM card is where the fun begins. You may have noticed a strange little metal tool in the packaging, which has been included with the actual phone. Insert the pointy end into the tiny hole on the side of your iPhone and push gently but firmly to make the SIM card tray slide out. Insert your SIM card of choice and slide the tray back into the iPhone.
This list might come in handy when ordering a SIM card for your iPhone:
Up to 3GS: SIM card in regular size
iPhone 4 and 4s: Micro SIM
iPhone 5: Nano SIM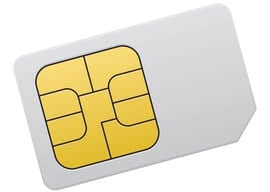 Hint: If you own a Micro SIM and require the smaller Nano SIM, try contacting a mobile phone shop in your vicinity. Such shops typically own a special tool that allows cutting the SIM to smaller measurements.
Activating your iPhone & Initial setup
You can start up your iPhone by pressing and holding the Sleep / Wake Button which is located on the right hand side of your device, or on the top if you use an iPhone 5s and older. Follow the directions on the display to activate your device.
While iPhones required a PC or Mac to activate in the past, you can now go through the steps without one and simply connect the device to your wireless network at home. If Wi-Fi is not available for some reason, you can also use the cellular network for the same purpose. The latter route requires unlocking the SIM card, which in turn requires that you know your SIM PIN. By the way, you can also unlock your SIM card later in the process.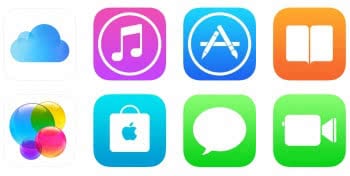 While activating your iPhone, you will be prompted to create an Apple ID. This is your main means of identification in the iTunes Store, App Store and native communication apps such as iMessage and FaceTime. If you already own an account, log in using your mail address and password.
First steps for new iPhone users
After going through the activation process for the first time, things may seem a little intimidating at first. Where should you start? Here are a few hints for iPhone newbies that get things rolling in the right direction:
Transitioning from Android to iOS
If you have been using an Android smartphone before buying your first iPhone, you can use the "Move to iOS" app to make the transition easier.
Setting up the "Mail" app
To open up the "Mail" app, simply tap it on your Home Screen. The first launch will bring up a setup assistant, which allows you to configure your favorite mail provider. Choose one from the list or select "Other" if you can't find your provider right away. Follow the assistant and enter your login data to proceed.
There is always the option of setting up Hotmail, Outlook, Microsoft Live or MSN accounts for email, too. Here's our guide for these types of accounts.
Installing apps
To install a free or paid app on your new iPhone, tap the "App Store" app on your Home Screen. You can either search or explore the different tabs within the app to discover new apps. Tap a search result to see more about the app, then tap "Get" or "Buy" to download it. Downloading paid apps requires associating a payment method such as a credit card with your Apple ID. There are currently around 1.4 Million Apps in the App Store.
Updating iOS
After setting up your iPhone, check to see whether there is a software update available. Running the latest version of iOS ensures the best battery life and security. Go to the "Settings" app and tap "General", then "Software Updates" to check it there are any updates available. You can download and install these updates without having to connect your iPhone to a computer.
Have fun!
Using and iPhone for the first time is surely an exciting experience. While most of the features are pretty self-explanatory and intuitive to learn, you might want to bookmark iPhone-Tricks.com for later use, as we will be posting more tutorials, guides and news with respect to the iPhone.