How To Connect Your iPhone Or iPad To Your TV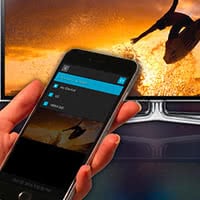 Connecting your iPhone to a TV is useful when showing photos to your friends and family, conducting a presentation with Apple's "Keynote" app or when you want to stream videos to the big screen. Here's our guide on how to connect iPhone to TV and cast your screen or stream content. After studying this guide, you'll know what you need to make the most of your TV and what kind of equipment is most suited to this task.
iPhone to TV – streaming and screencasting
The following three options will allow you to connect your iPhone to a TV or HDTV and view all kinds of great content on the big screen. All of these options will work to screencast from iPhone to TV, but some of them are more comfortable while being a little more on the expensive side.
Connecting your iPhone to a TV using Apple TV
This is definitely the most comfortable option and allows you to screencast with the greatest ease, while opening up even more possibilities through additional apps and services: The Apple TV set-top box.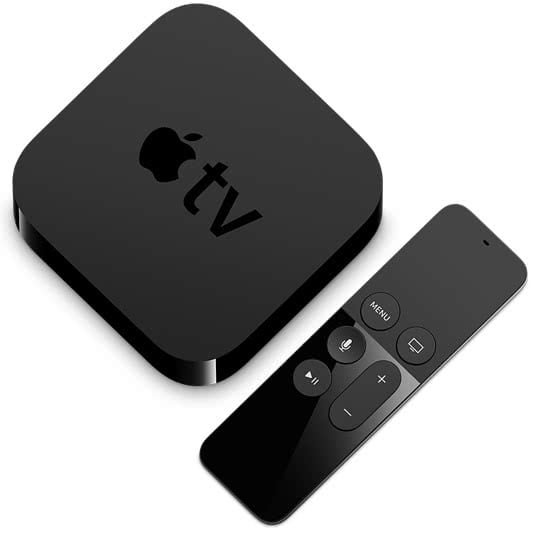 Order the Apple TV 4th generation on Amazon!
Streaming your iPhone to the Apple TV uses the AirPlay protocol and works great for video and audio alike. Connect the Apple TV via the HDMI cable to your television set and establish a wireless connection between iPhone and Apple TV.
To transfer photos and videos via AirPlay you can mirror your iPhone screen by selecting "Screen Mirroring" in the Control Center and choosing your Apple TV from the list. Another way to send content from the iPhone to your TV e.g. is to open a photo in the "Photos" app, tapping the Share button and selecting "AirPlay" from the list.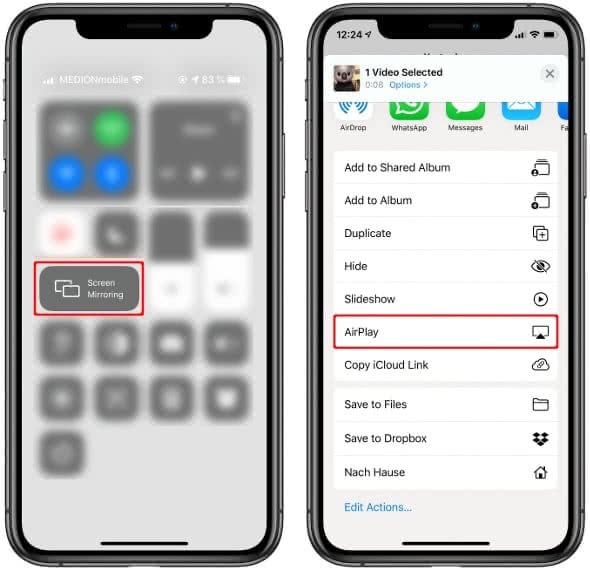 Hint: You can use your iPhone as an Apple TV remote!
Stream iPhone to TV via Amazon Fire TV
If you own an Amazon Fire TV or Fire TV Stick you can download the AirReceiver app for only $2,99 from Amazon. With the app you can easily transfer photos and videos to your TV via AirPlay. Screen mirroring can also be easily activated via screen synchronization ("Screen Mirroring") on the iPhone.
Using the Apple AV adapter
Another, less expensive way, would be to connect your iPhone to a TV by cable, such as an HDMI cable adapter. We recommend using the official Apple AV adapter, which plugs into the Lightning Port of your device and offers a HDMI connection as well as an additional charging option.
Using the Apple AV Adapter has the slight disadvantage of being tethered to a cable, but it is the far more portable way of streaming your iPhone's screen to another device. The AV adapter travels really well and allows you to use it at hotels, during meetings and on practically any modern TV set.

Order the Apple AV Adapter on Amazon!
DLNA and UPnP streaming via app
Last but not least, you can try your hand at one of the free software solutions that allow streaming via DLNA and UPnP, the standard technologies that come into play with "smart TVs" made by Samsung, Sony, Panasonic, LG, Sharp, Philips and many others.
If you own a DLNA compatible TV, use either the iMediaShare app or the TV Assist app for streaming. Both apps can be used to connect the iPhone to a Philips Smart TV, or Samsung Smart TV. Check the app description in the App Store to find out, if your TV is supported and can be connected to your iPhone.