Night Shift Mode: "Sunset to Sunrise" Not Available (Fix)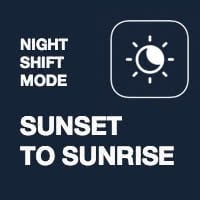 Can't see the "Sunset to Sunrise" option for Night Shift Mode? Here's how to fix it. Night Shift Mode is a feature that is aimed at improving sleep and reducing eye strain through warming up the color temperature of your iOS device's screen during the night hours. The best way to use Night Shift Mode on an iPhone or iPad is to automate the schedule of the feature, so you won't forget to turn it on at the right time. This can be done with set hours, but as we all know the sun tends to set at different times during the seasons. It is therefore more sensible to use the Location Services of your iPhone to determine your geographic location and automate the schedule according to the meteorological times for sunset and sunrise. This "Sunset to Sunrise" option only appears when a certain condition is met. Here's how to configure your iPhone so you can use this feature properly.
"Sunset to Sunrise" setting not available / missing: How to fix
Open up the Settings app on your iPhone and go to Display & Brightness, then tap Night Shift and tap the scheduling. Check whether Sunset to Sunrise is available as an option. If you are missing this option, we will have to enable a subsection of the Location Services.
Enable Automatic Timezone Sync
Settings > Privacy > Location Services > System Services

If you lack the Sunset to Sunrise option, you have probably disabled some of your system services that deal with your current location for privacy purposes.

Go back to the main settings page and tap Privacy, select the Location Services, then scroll down and tap System Services. On the bottom of the list, you should see an entry titled Setting Time Zone. When enabled, this option will automatically sync your current time and date settings according to your geographical position. This option is connected to additional system services, such as the schedule management for Night Shift Mode.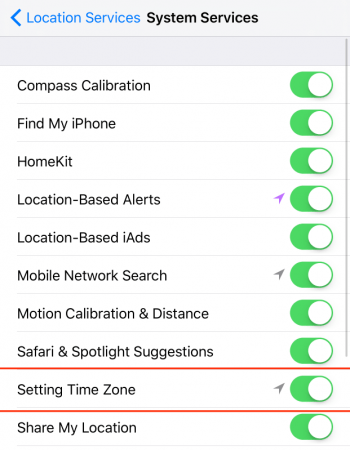 As soon as you enable this feature, you should be able to go back to your Night Shift Mode settings and enable the Sunset to Sunrise option for automatic scheduling that stays in tune with the seasons.