How to Clear Safari History and Cookies on Your iPhone
Everyone needs a little bit of privacy. If you visited a couple of websites on your iPhone that you'd rather not show to anyone else for privacy reasons, there might be a need to clear your Safari search history. Sure, there is a private browsing mode, but sometimes we forget to use it. Then it might be handy to know how to clear your safari browser history on iPhone.
The process is quite simple and streamlined, but be aware that this also deletes all of your cookies. Cookies store your logged-in status and other details for websites, which means that you will have to log back into some of your web accounts after completing the below steps.
Clear Safari history for more privacy
Perhaps you ordered some kind of gift online and don't want your significant other to see it, as it would spoil the surprise. There are plenty of other reasons that pertain to privacy. But there is also a technical reason: If a website is not loading correctly, especially internet shops and complex websites that involve logging in and such, clearing the history and website data is a common solution to bugs and glitches. Deleting your browser search history helps improve your privacy while browsing.
There are two ways to get rid of the browser history on your iPhone. One is to delete the entire web history at once and clear all of your visited webpages. This is quite radical, but also very effective. Another method entails the deletion of single history items and is more targeted.
How to delete your browser history on iPhone

Settings → Safari → Clear History and Website Data

For some reason, Apple thought it would be a good idea to combine two things that were once separate. Probably because it simplifies things for the user. Here's how to delete safari history on your iPhone: First, open up the "Settings" app and look for the "Safari" subsection. This section contains all of the settings you can apply with regards to the Apple web browser on your iPhone. Look for a button titled "Clear History and Website Data" and tap it to wipe all of your browsing history. Confirm the following prompt to complete the procedure. This is also how you clear cookies in Safari on iPhone.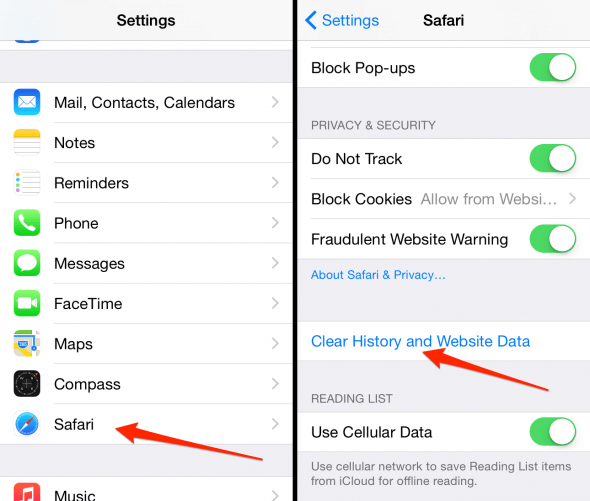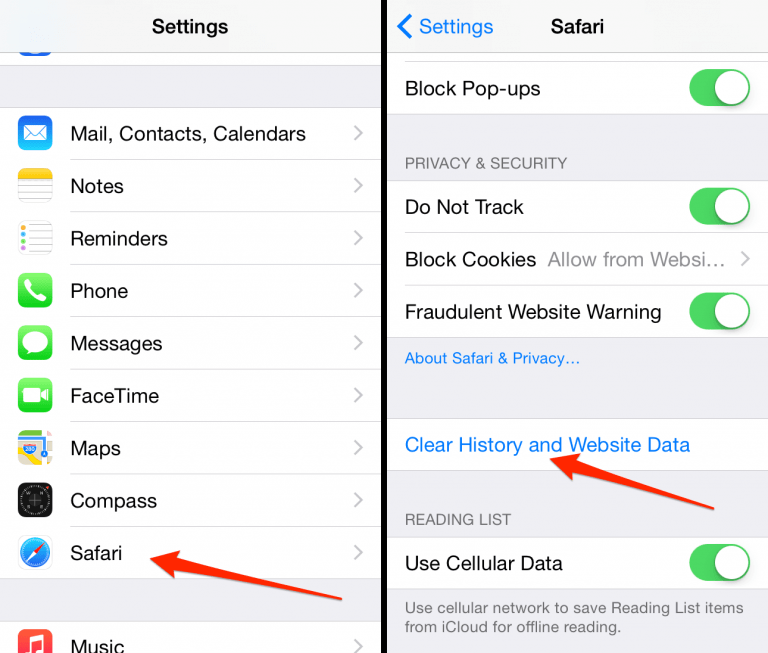 Deleting individual entries from your browser history

Safari > open book symbol > clock symbol > swipe left > Delete

Safari on iPhone now also supports deleting individual items from your history, which comes in handy when you are shopping for christmas gifts and the like.

To take this more targeted approach, open up your Safari app to begin. Tap the open book symbol at the bottom toolbar, which is located second to last in the row. Then tap the clock symbol on the far right. Swipe left any of the items you wish to clear and tap "Delete" to confirm.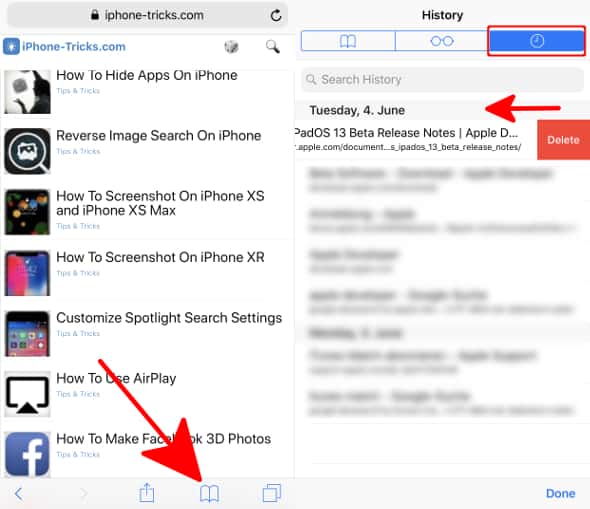 Another, slightly modified option is to clear your browser history based on time. Instead of swiping left on your history item, tap the "Clear" button located at the bottom of the history list. Then select an appropriate timeframe from which you want to clear your internet activity.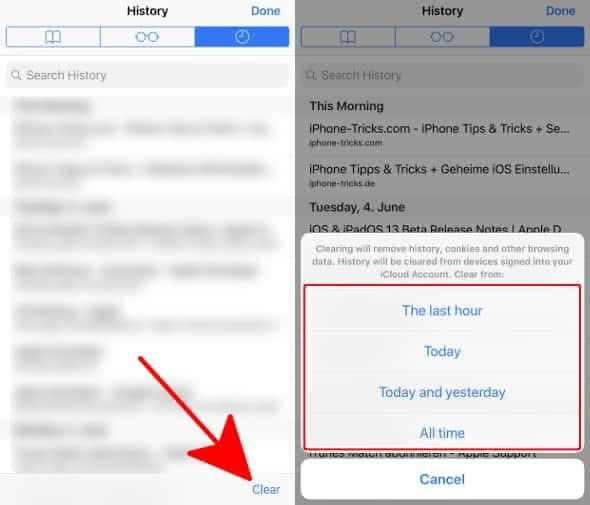 If you use Safari a lot you might want to read 11 Safari-Features you should know.