How To Use Siri for Pictures or Selfies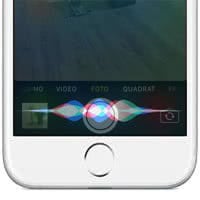 As you might already know, you can start the Camera with only a swipe on the Lock Screen. But did you know that you can open up the Camera with Siri? We show you how to take pictures and even selfies with Siri?
Take Pictures with Siri
Apple's voice assistant Siri becomes smarter and more useful with every bigger iOS release. Now you can command Siri to take a picture or selfie.
At first hold the Home Button of your iPhone to open Siri. Alternatively, you can start Siri by saying "Hey Siri", if you have enabled this feature.
Once Siri is opened, you can command the assistant one of the following Siri camera commands:
"Take a picture"
"Take a panoramic picture"
"Take a square picture"
Afterwards Siri opens the Camera app in the specified mode. You have to take the photo by yourself though. Just tap the button in the middle as usual.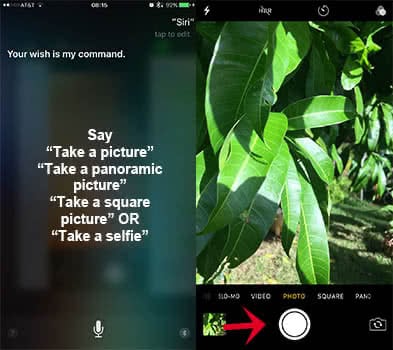 Can Siri take a Selfie
First of, yes, Siri can be used to take a selfie. To take a selfie with Siri, start the assistant like described above. Then say: "Take a Selfie" or "Siri take a Selfie".
In response to the Siri selfie command, Siri opens the Camera app with the front-facing camera and you just need to tap the button to take a selfie.
At the moment Siri is only able to openthe Camera app in the specified mode. The picture finally has to be taken by the person. It would be more functional, if Siri also takes the picture. We can only hope that Apple will change this with an upcoming Update.
Siri can do much more than just taking pictures on voice command like starting a call from the Lock Screen. Learn how to make a call from Lock Screen with Siri here.