How To Start A Video Call In WhatsApp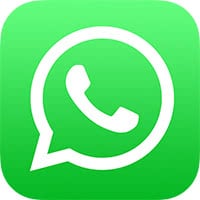 So far you could only send text messages and make normal calls with the Messenger app WhatsApp. Since the release of the version 2.16.17 you can also make video calls now. The biggest benefit will have iPhone users who love to video call friends and colleagues that do not own iPhones. So far Apple's FaceTime only worked on iOS devices, so you had only limited possibilities for video calls. We will show you how this feature works and how you can use it.
Prerequisites
The WhatsApp video call feature was added to the version 2.16.17 for the first time. So you will need at least this version to make a video call on WhatsApp. Check for updates in the right bottom corner of your App Store. If there is an update available, start it.
In the description of the app updates WhatsApp also points out that you need iOS 8 or later in order to benefit from this feature.
How to start a video call
First open WhatsApp and choose any chat or contact that you want to video call. Then tap the new video camera icon at the right top corner to start the video call. As soon as the connection to your contact is established, you will see him/her on the whole screen. At the same time the video preview of yourself will be minimized and slides to the right top.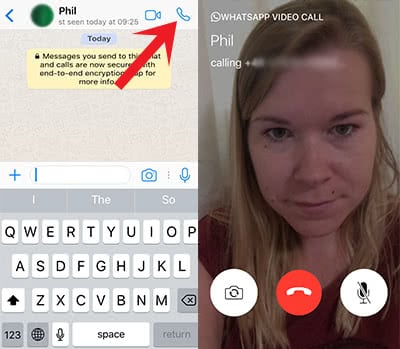 Tip: Did you know that you can also use your iPhone as a webcam?
The users interface is pretty easy. You have three buttons, where you can switch the camera (selfie or normal camera), end the call, and turn off/on the microphone.
Now you know how to make a video call in WhatsApp. If you want to read more about the new features in WhatsApp, check out our article about sending GIFs as a message!