How To Create & Delete Albums And Manage Photos On iPhone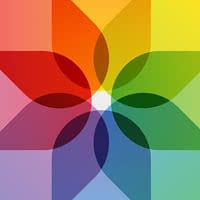 While creating and deleting photo albums required access to a computer in the earlier days, we can now manage our entire library directly from our phones. This is a guide on how to delete photo albums from iPhone and how to create photo albums, directly on your iPhone.
Creating photo albums on iPhone
Photos > Albums > + > [Name Folder] > [Tap Images] > Done

To create an album on your iPhone, open up your "Photos" app. Now select "Albums" at the lower right, then tap the  plus-shaped icon at the top left to add a new album to your list. You can pick whichever name is most appropriate for the content of your newly created album. After the album has been created, your iPhone will ask you to pick any of your recent images to add to the folder. Tap them one by one or select one of the "Moments" and tap "Done" when you are finished. Your new folder will appear in the folder overview of your "Photos" app.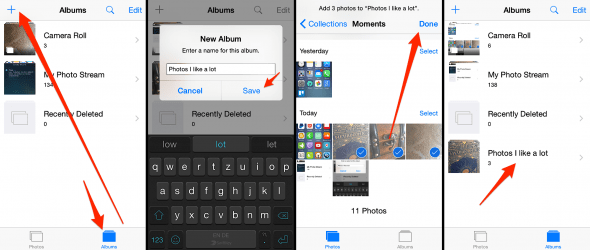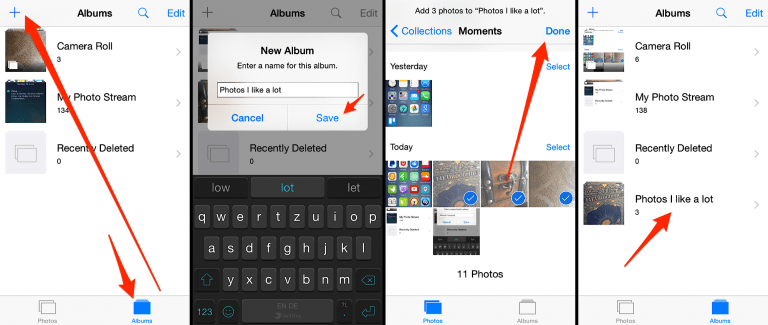 Deleting photo albums from iPhone
Photos > Albums > Edit > [Tap Red Circle] > Delete

To delete a photo album from your iPhone, pull up the overview of your current albums by going to the "Albums" tab in your "Photos" app. Tap "Edit" in the top right and delete an album by tapping the respective red circular symbol next to it. Confirm by tapping the "Delete" button.

Hint: Images that were once in the deleted album remain on your iPhone. Deleting an album does not delete the once contained photos.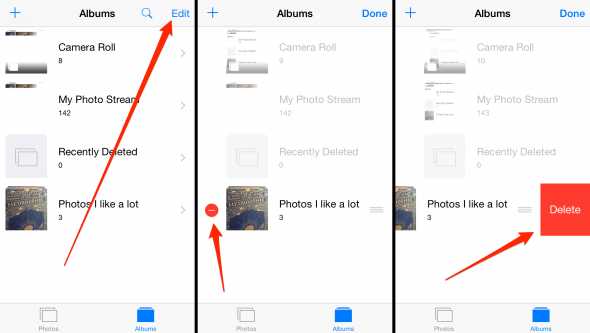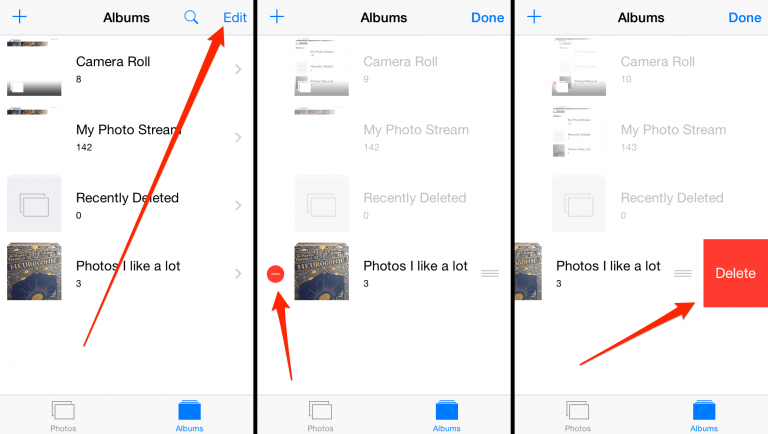 Adding photos to an existing album on iPhone
Photos > Albums > [Select Album] > Select > Add > [Tap Photos] > Done

When keeping a continous collection on a certain subject or topic, we'll at some point want to add photos to an existing album on the iPhone. You can do this directly on your device without the aid of additional tools or a computer.

Open up your "Photos" app and tap the "Albums" section, then select one of your albums you would like to extend with further photographs. Tap "Select" in the top right, tap "Add", then make your selection and finally confirm your changes by tapping "Done". Using this method, you can extend any of your user-created photo albums on iPhone.