How To Recover Deleted Notes On iPhone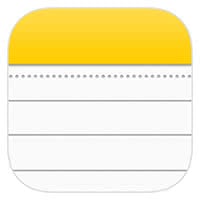 With each iOS update, Apple improves its own Notes app more and more. It started as a basic text app and evolved to a very handy allrounder, in which you can now write handwritten notes and to-do lists. If you deleted Notes files on accident, you can recover it within 30 days after deletion.
Recover deleted notes
Notes > Folders > Recently Deleted > Edit > Select Notes files > Move to…

First open the Notes app. You will usually land in the list view of all folders, where you can choose if you want to recover Notes from iCloud (synchronization required) or your iPhone. Open the folder "Recently Deleted" and tap "Edit" in the right top corner.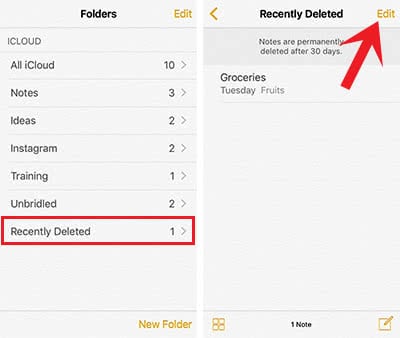 Now you can select the Notes files that you want to recover. Then click Move to… and choose the folder, in which you want to put your restored files.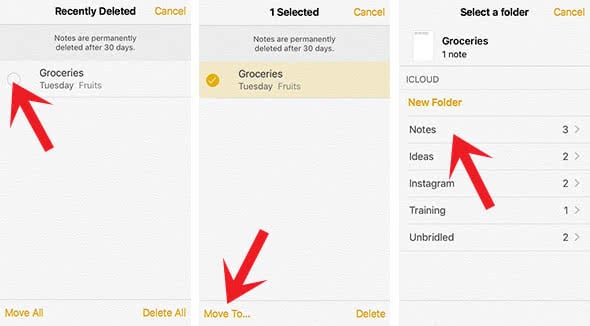 This method is very handy for recovering many files at the same time.
However, you can also recover single Notes files in another way.
Go to the folder "Recently Deleted" and tap the deleted Notes file, so that iOS will open it. Then just tap somewhere in the text field and a pop-up window will open. Choose "Recover" and the deleted Notes file will be moved to the place, where it was before the deletion and will be in edit mode.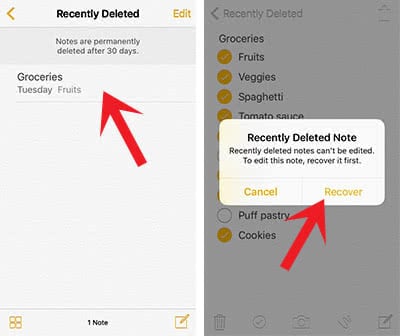 Your Notes can also be shared with your contacts and edited by them since the iOS 10 update. We summarized in another article, how this feature works.