Remove App Names for App Icons Without Captions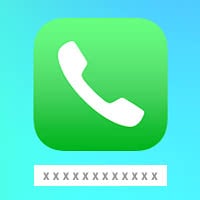 When you compare the Home Screen of the first iPhone to one of a current generation, you cannot deny the similarities. The general interface didn't change much: Squared apps with rounded edges lined up row for row. The caption below each app icon, which displays the name of the app has also stayed the same. We explain, how to remove the name of the apps in the icon dock on the Home Screen with a simple trick!
Requirements
This trick works with iOS 10.2.1 and gets rid of the app names. If you are running iOS 11 or later you will no longer need the trick to remove app labels as there are no longer captions in the icon dock.
If however you want to remove all app names, we recommend a jailbreak, as a jailbreak will give you many choices on personalizing your iPhone. For iOS 11 you can use the Electra or LiberiOS jailbreak.
Turn on "Reduce Motion"
Settings → Accessibility → Motion → Reduce Motion

Open the "Settings" on your iPhone, tap on "Accessibility" and go to "Motion". Activate "Reduce Motion" by toggling the button on the right hand side.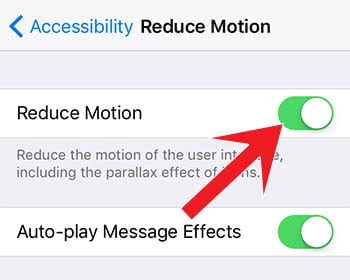 Remove the app names
Go back to the Home Screen. With a trick you can now remove all names of apps, which are currently in your icon dock. Just do this:
Open the Control Center by swiping upwards from the bottom of the screen. The Control Center should be displayed now.
Hide icon dock: You hate the icon dock? Then follow our guide and learn how to hide the icon dock.
Then it's time to prove your timing skills. Press the Home Button once and instantly swipe upwards to open the Control Center again. It will be displayed for a second and then close again.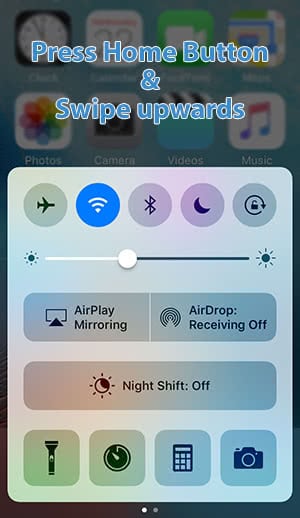 If your timing was perfect, you will see the four icons in the dock without names.

You can drag & drop the apps without names into the Home Screen. They will still show no names. This way you can remove the app names of as many icons as you want. Drag & drop any icon in the dock and repeat the procedure.
Recover app names
As soon as you open the Control Center, the app names of the four apps in the dock will be recovered. All others stay gone. If you want all app captions back, you have to restart your iPhone.