How To Delete Apps On iPhones With 3D Touch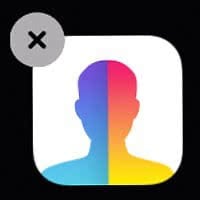 If you just switched from an earlier iPhone model to a later one, you will notice an extreme difference. The display is much more sensitive to pressure for the 3D Touch. This way you can make different actions according to the touches. However, there is one action that has been working just fine on earlier models, but it seems to be missing for the 3D Touch: Deleting apps! In this article, we want to show you how you can delete apps on iPhones with 3D Touch.
How To Delete Apps On iPhones With 3D Touch
The deletion or uninstallation of apps on iPhones without 3D Touch is easy: You press and hold the app icon on the Home Screen until it starts shaking and then you tap the little X.
On iPhones with 3D Touch, it principally works the same way. However, it can happen that you call the Quick Action menu instead of the shaking icons, because of the display sensitivity.

On iPhones with 3D Touch, tap the app icon slightly with your finger and hold it there until the icon is shaking. Then you can click the X to delete the app and confirm that you really want to remove the app and related data.
Adjust 3D Touch sensitivity
If you want to change the 3D touch sensitivity of your iPhone, because you have problems deleting apps, go to the Settings app. Then open Accessibility > Touch > 3D & Haptic Touch. Move the slide button to Firm on the right side. This will prevent that the Quick Action menu opens for normal taps.