Shazam: Automatically Add Songs To Apple Music Playlist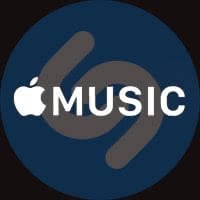 If you hear a song on the radio or in a club and you want to know the name of the song and the artist, you can use "Shazam" to find it out. If you subscribed to Apple Music or still are in the free test version, you can automatically add Shazam songs to a playlist on Apple Music.
Connect Shazam with Apple Music
In order to be able to do this, you have to connect Shazam with the Apple Music app. Tap "My Shazam" at the bottom of the Shazam app to open your profile. Now go to the settings menu (wheel) at the top right.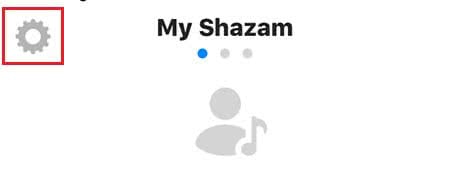 On the settings level, you can connect your Shazam with any streaming service in the Streaming section. Besides Spotify, you can connect to your Apple Music account here. Tap Continue next to Apple Music. It requires an active Apple Music subscription.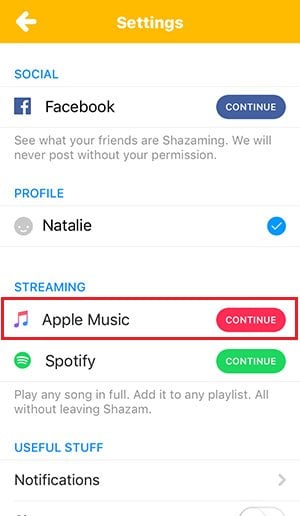 In a new window, Shazam will ask you for permission to access Apple Music. Confirm with "Ok".
Automatically add Shazam songs to Apple Music playlist
To identify a song with Shazam, tap the blue Shazam icon in the middle of the main screen in Shazam. That's it. If the song is available in Apple Music, it will be added to your "Shazam Playlist" automatically.
This way you will no longer forget about the songs you encountered as the app will automatically add shazams to Apple Music.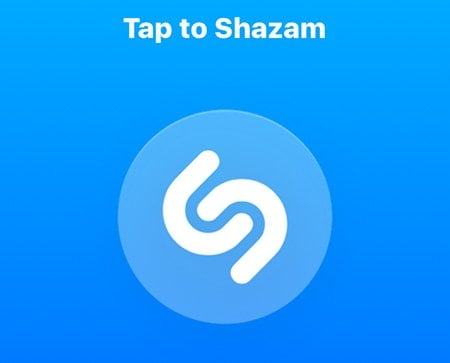 Apple Music can get costly, but with the annual plan you can save money. Learn how to save money on Apple Music with the annual plan here.
Listen to Shazam songs
Open the "Music" app and go to the "Playlists" in your "Library". Then tap "My Shazam Tracks" and you will find all songs that you shazamed in your Apple Music Shazam playlist. As long as you have a subscription, you can play these songs without any additional costs.
If your Shazam tracks are not updating check your internet connection and your DNS server settings. Sometimes an unstable internet connection let's you shazam a song, but disable the connection to Apple Music. Learn how to change your DNS settings here to speed up Safari and your internet conncetion.
"Shazam" on the App Store