Automatically Start Safari In Private Mode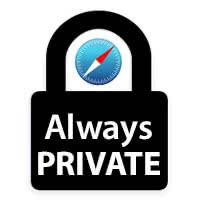 As you probably know, you can use the Safari private mode on your iPhone so that visited websites don't show up in your browser history, websites cannot track your activities, etc. Using the Safari browser makes sense if you are concerned about your privacy and data protection. Unfortunately, there is no official way on the iPhone (in contrast to a Mac) to allow Safari to always start in private mode. A little trick makes it possible and we are going to show you!
Start Safari in private mode
Below you will find two tricks that allow starting Safari in private mode automatically.
Keep private mode activated
Open "Safari" on your iPhone, tap the "Tabs" icon at the bottom right and click "Private" at the bottom left. Read more…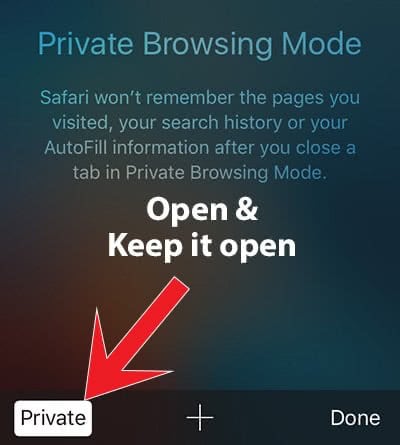 This will activate the private mode on Safari. It will not remember visited websites, browser history, and filled-out fields.
Leave this private tab open – or in other words: Keep the private mode activated – for the next time you want to browse in Safari. Just close Safari by pressing the Home Button. The next time you will open Safari, it will automatically start in the private mode.
Tip: This also works, if you closed Safari completely – swiping the app up in the App Switcher.
3D Touch: New private tab
Another way to start Safari in private mode is 3D Touch. You can only use this trick if have an iPhone 6s or later.
Firmly press (= 3D Touch) the "Safari" app icon on your Home Screen to open the Quick Action menu. Tap "New Private Tab" to start Safari in private mode.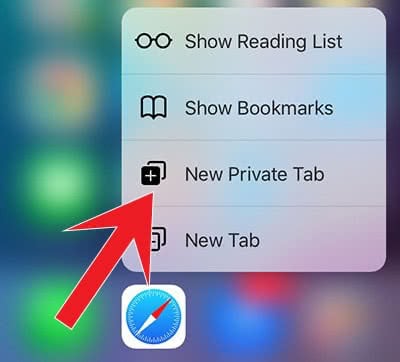 Until Apple finds a permanent solution to open Safari in private, you can use the two tricks as a workaround.
Note: If you also own a MacBook you will see all of your open tabs in Safari after starting private mode and swiping up a little. This way you can also open tabs from Mac on iPhone.