How to Unlock SIM on iPhone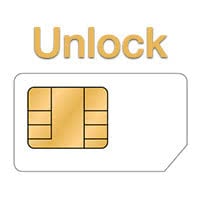 After a reboot or after swapping your SIM card, your iPhone might show a screen saying "SIM is locked" and ask you to unlock it. Unlocking the SIM card does not require a reboot or any kind of special equipment, but rather a simple procedure that you can follow. Check out how to unlock your SIM card on iPhone below.
How to unlock SIM card on iPhone
You might have seen the screen that informs you of the "SIM Locked" status before, it looks like this on the iPhone: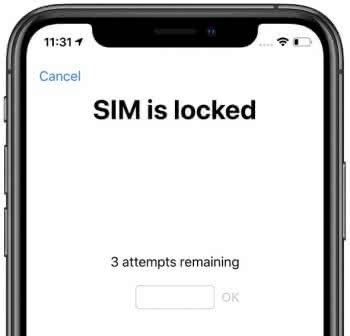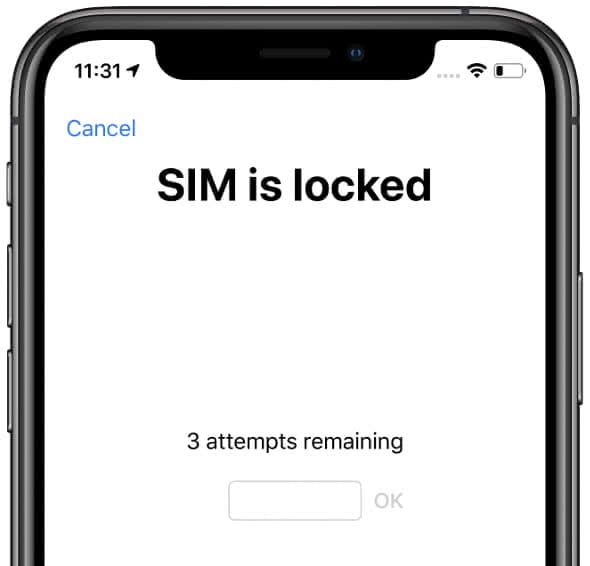 If by mistake you press "Cancel" in the upper left corner of the "SIM is locked" screen, the SIM card remains locked. Since you actually want to unlock the SIM card, there is a quick way to get the SIM card unlock dialog back.
By the way: If you've never defined or changed your iPhone SIM card PIN, check the default unlock PIN your carrier is using for the card. You can retrieve the default PIN by looking at the documentation or manual that was sent with the SIM card. The documentation also includes a Super PIN in case you entered a wrong PIN number repeatedly. This way your carrier can unlock your SIM card.
Tip: You are not sure if your iPhone is unlocked? We show you how to find out if your iPhone is locked.
Unlock iPhone SIM card via Phone App

Phone app → Call any number

The easiest and most straightforward way to get the "SIM is locked" dialog back so you can unlock your iPhone is to open up the Phone App, then initiate a call with any number or any of your contacts. The dialog will return, allowing you to enter your SIM PIN. You can even enter a bogus number such as "333" and hit the green button, instead of calling an actual number.
Unlock SIM on iPhone via Settings App

Settings app → Cellular → SIM PIN

Another way to pull up the unlock prompt is to visit the "Settings" app. Head over to the "Cellular" section and finally select "SIM PIN". Your iPhone should now ask you to unlock the SIM card.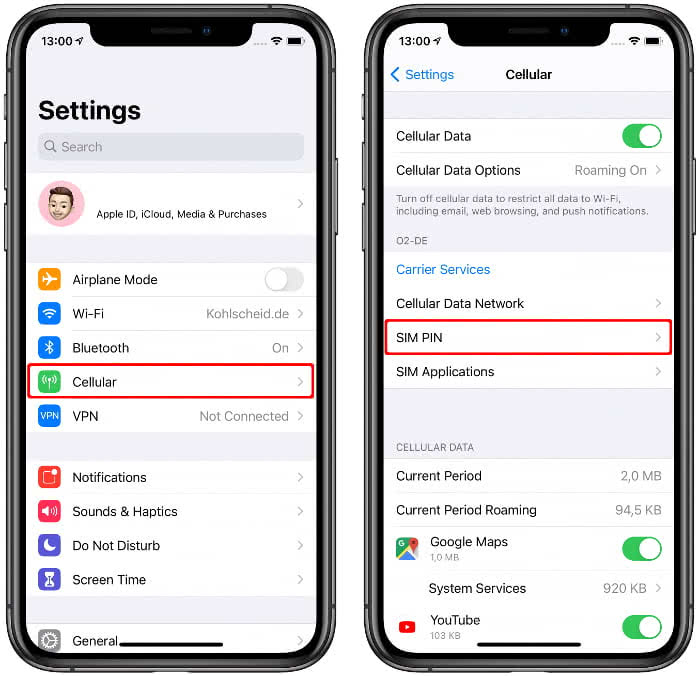 From here, you'll also be able to change the actual SIM PIN itself. Read on to find out how to do it.
Changing or disabling the SIM PIN code on iPhone

Settings app → Cellular → SIM PIN → Change PIN

By following the same menu path as above, we can actually go in and change the SIM PIN that protects the SIM card our iPhone is currently equipped with.

After entering the current PIN, simply tap "Change PIN" to enter a new one. You can also slide the toggle to the "off" position and disable the SIM PIN altogether. We recommended to at least use an iPhone Passcode for security and privacy purposes.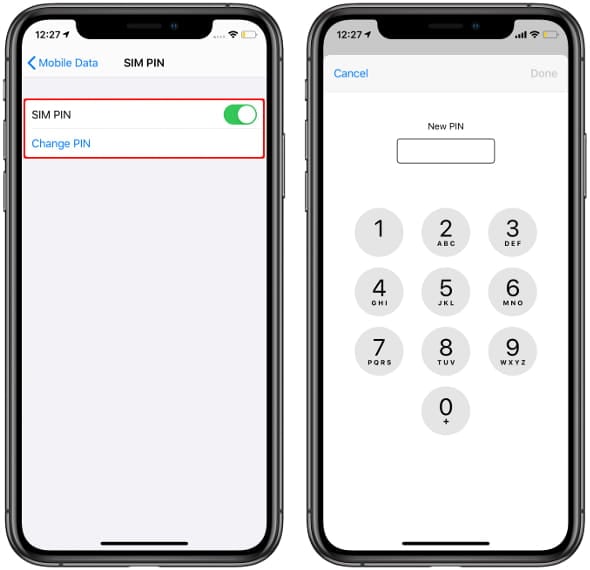 You need to reset or reboot your iPhone and do not know how? No worries in our article How to reset iPhone we explain how it's done.