Reset iPhone X – How To Restart Your iPhone

Sometimes a forced restart can help, if your iPhone freezes, no longer reacts to touch gestures or an app stops working. An iPhone X reset can fix bugs and software problems fast and without losing any data. Now there is a new way to force a reset since Apple kicked the Home button to the curb. We will show you how to restart your iPhone X in this article.
How to reset your iPhone X
The iPhone X is the first iPhone without the Home button. Because of this, you now need the buttons on the side of your iPhone for the reset. Instead of pressing certain buttons at the same time, you now need to pay attention to the order in which you press the buttons.

Press 1. Volume Up, 2. Volume Down, 3. Side button

To force a reset you have to:
First press Volume Up and release
then press Volume Down and release
and at last press Side button until the Apple logo appears.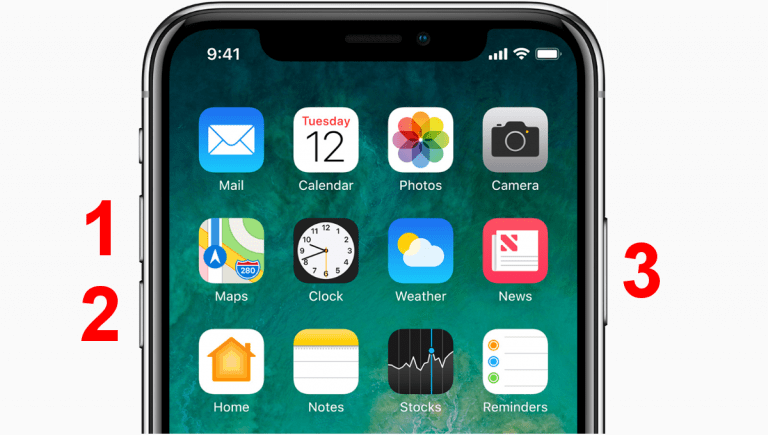 Good to know: A forced reset should not be confused with a reset to factory settings which includes deleting all of the data and settings on your iPhone. After a reset to factory settings the iPhone can be set up new, without any of the personal data and settings previously saved on the iPhone. A forced reset may also be called restart or is the equivalent to "turning it off and on again" and keeps all of the personal data and settings.
Want to learn more about your iPhone X? We summed up the 10 tricks every iPhone X user should know!
How to reset your iPhone 8
Now you know how to reset your iPhone X if you have an iPhone 8 and want to know how to reset the iPhone 8.