How to Unblock Contacts on iPhone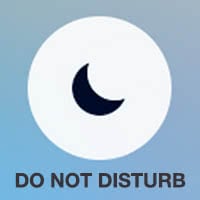 The "Do not Disturb" feature on your iPhone is an excellent way to keep nuisance-callers and unwanted caller ids blocked, but also let your closest friends and family through the block filter at the same time. We've discussed how to block a caller ID on iPhone, but what about unblocking contacts on iPhone? There are several ways to make sure that your spouse, sibling or child can always reach you on your iPhone, even when other callers are temporarily blocked.
You can filter between different groups of callers and let e.g. only your "Favorites" contact you, or restrict the allowed list of callers to previously created contact groups (here's how to create a group of contacts on iPhone, by the way). You can also unblock all of your contacts for DND mode by allowing "All" calls, so that only your notifications will be suppressed. Here's how to do it.
Unblocking Contacts on iPhone (for Do not Disturb mode)
Open up your "Settings" app on your iPhone. Navigate to "Do not Disturb" and finally tap the option for allowing calls. You may select one of the options from the list, pick whichever suits your situation best.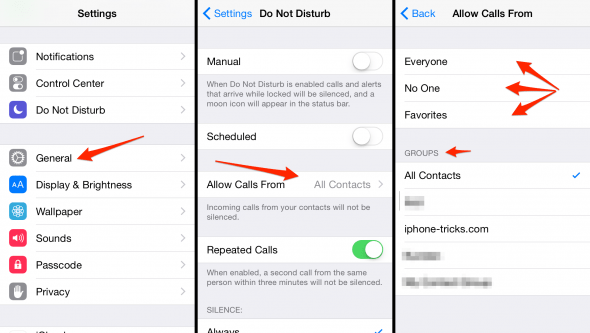 Here's a quick overview of your options:
Everyone – This setting will allow all callers to reach you, even in DND mode.
No One – By blocking calls by everyone (or allowing No One), you can make sure that your iPhone won't ring or even notify you during the time your scheduled or manually activated Do Not Disturb mode is switched on.
Favorites – This setting will only allow calls by contacts which you have marked as a favorite in your Phone app. Select the bottom tab "Favorites" in your Phone app or edit one of your contact entries to make it favorite, this option is great for significant others or important family members.
Contact Groups – By specifying a contact group here, you can filter between e.g. work and home or by departments at work. Perhaps you only want the management to be able to call you, or your most important clients while on vacation. This is the right option if favorites don't really apply and you want to be able to filter.