How To Turn Off "Raise to Wake" Feature To Save Battery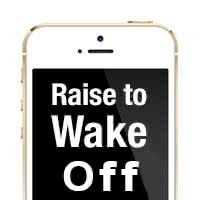 "Raise to Wake" allows you to access the Lock Screen of your iPhone without pressing any button, so that you can read messages or the current time very quickly. However, this runs at the expense of the battery. If you have problems with the battery life of your iPhone, we recommend you to turn off the "Raise to Wake" feature.
How to turn off "Raise to Wake"
Settings → Display & Brightness → Raise to Wake

Open the Settings app on your iPhone and go to the section "Display & Brightness". There you can see all settings options that affect the display of your iPhone and many of them also affect the battery life.

Besides the options "Auto-brightness" and "Auto-lock" that affect the battery life positively (if set up correctly), you will also find the option "Raise to Wake".  Tap the button next to it to turn off this feature. Green means active, grey means inactive.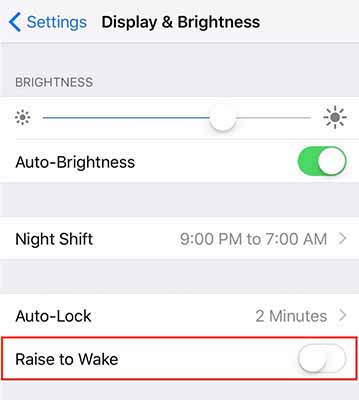 If your iPhone is locked, you can take it in your hand and turn or shake it as much as you want, but the display will stay black. This will save battery so that you can survive longer with a battery charge.
The goal for this iPhone trick is to achieve a lower battery usage. If you are looking for a short term solution to use the last power of your battery life more efficiently, you should take a look at the "Low Power Mode".
Using Facedown Detection
Another feature is closely linked to the "Raise to Wake" feature – it is called Facedown Detection. This feature will help you to save battery in the first place!