Read WhatsApp Messages In Secret Without Read Receipt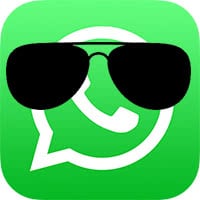 As you may know already, you can turn off the read receipts in WhatsApp. With this trick the sender of a message cannot see that the receiver has read the message yet. This also works vice versa though. So if you turned this feature off, you cannot see the WhatsApp read receipts of others either. There is another trick that allows you to read a message without sending a read receipt and not turning off the read receipts. Hence, you can read WhatsApp messages in secret and still see if your messages have been read.
Read WhatsApp messages in secret with 3D Touch or Haptic Touch

Required: You need an iPhone 6s or later for this trick, because it requires the 3D Touch or Haptic Touch feature, which earlier iPhone models do not have.

This is how you do it: It is important that you do not open the notification, once you receive a WhatsApp message, especially if you want to read it in secret. Once you open the notification WhatsApp will mark it as read and the sender will get a read receipt.

Instead you should wait until the notification disappears on its own. The next step is to close WhatsApp completely by pressing the Home Button twice (up to iPhone 8) or swiping from the bottom to the middle of the screen (iPhone X or later) and swiping WhatsApp upwards. If you do not take this step, WhatsApp will automatically open the last received message. Now open "WhatsApp" and tap "Chats" in the bottom bar, if necessary. Now you should see a blue dot next to the received message, which shows that you have not read it yet.

Instead of tapping the message to open, you just tap it slightly to display the preview of the message. If you tap it too hard, it will open the message and the sender will see the read receipt.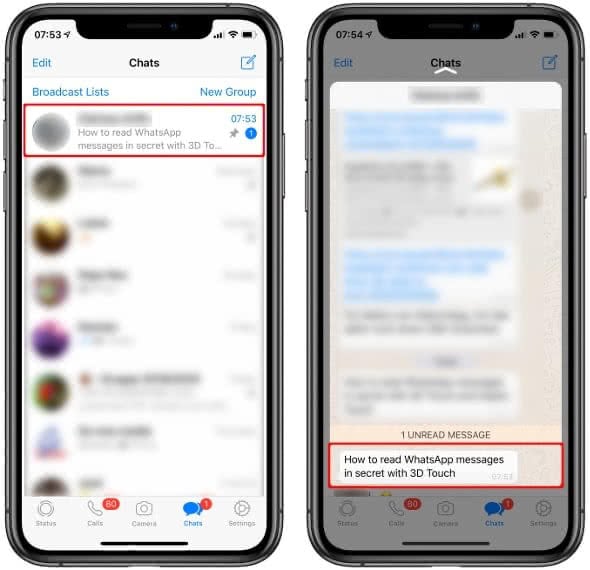 Read WhatsApp messages in secret without 3D Touch
You can read WhatsApp messages in secret by using the interactive notifications. Your iPhone then displays the whole message through the WhatsApp message preview. It works in the Notifications Center, on the Lock Screen, and with incoming messages as well.
Swipe downwards on an incoming notification, that notifies you about a new WhatsApp message. You can then read the whole message (not the preview) without sending a read receipt.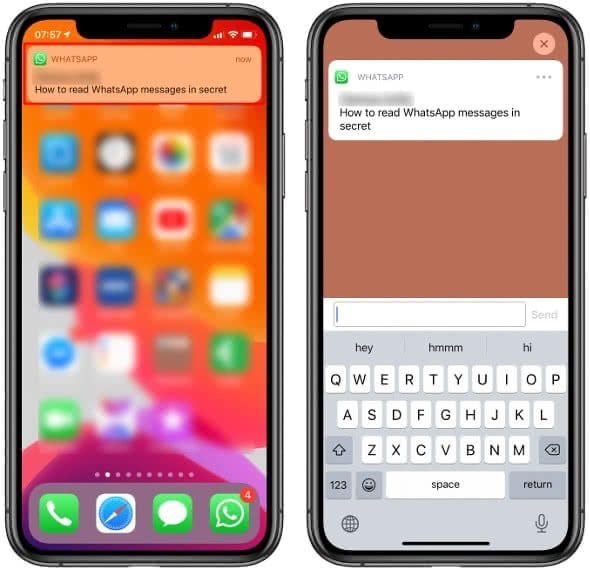 In the Notifications Center and on the Lock Screen you can swipe the notification to the left and choose "View" to read WhatsApp messages in secret without sending a read receipt.