How To Use Digital Touch To Send Sketches, Taps & Heartbeats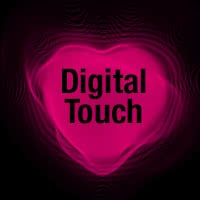 Over time Apple added numerous improvements to the Messages app. The effects and stickers that you can send to friends rank the best. However, next to the input field in iMessage you will find another button – for sending Digital Touch messages. We show you in this article, what Digital Touch is and how you can use it for your messages.
Prerequisite
It can only be sent to contacts that have an iPhone as well and also use iMessage. You cannot send Digital Touch messages via SMS.
How to use Digital Touch
Digital Touch enables you to get in touch with your friends without writing a message. There are drawings, hearts and even kisses available to replace a text message.
Messages > Chat > Digital Touch
Open the Messages app on your iPhone and choose any chat or start a new one.
Tap the Digital Touch icon next to the text input field – it is a little heart. If you cannot see the icon, you have to tap the arrow first and then the icon.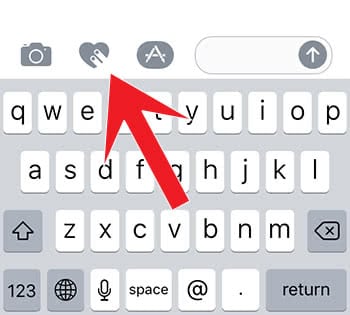 How to send a Sketch
You can send a little drawing by using one finger. Draw something in the black field. You can choose different colors by tapping an icon in the color selection.
Send the Sketch by clicking the sending arrow.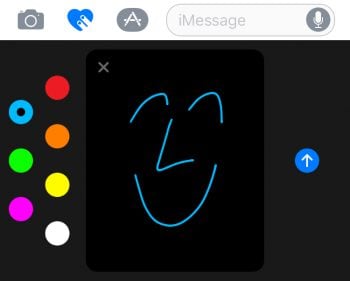 How to send a Tap
If you just want to get the attention of your contact without sending a message, you can just send a Tap. To do this, tap once (or multiple times) in the field by using one finger. If you want to change the color, you can use the color selection icons again.
A Tap will be sent instantly in this moment.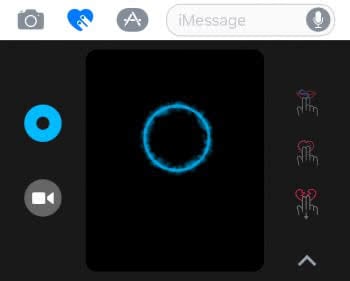 How to send heartbeats, fireballs, kisses or broken hearts
A heartbeat can be sent by putting two fingers on the screen. If you have an iPhone with 3D Touch, you have to press on the screen.
To send a fireball you have to put one finger on screen. Press your finger on the screen, if you have a 3D Touch model.
Send your contact a kiss by tapping on the screen with two fingers.
If you swipe down with two fingers, you will send a broken heart.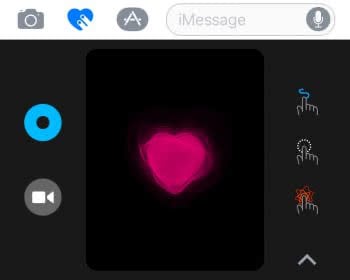 How to handwrite your massages
If you want to send short messages in handwriting, you can use the Sketches. However, Sketches are only working for very short messages, because the space is pretty small. But you can also send handwritten messages in a different way to friends and this is the better option in the Messages app.