iPhone X Screenshot Tutorial

The iPhone X comes along without a Home button. Most commads that used to require the Home button are now performed with new touch gestures and commands. Now that Apple kicked the Home button to the curb there is a new way to take a screenshot and spoiler alert – you still need to use two buttons. We will explain how to take a screenshot on the iPhone X.
Taking screenshots on the iPhone X
The missing Home button will take some getting used to. Especially since some of the most basic features like unlocking the iPhone, jumping between apps or invoking Siri are now activated in a different way.
press Side button + "Volume Up"-Button at the same time
To take a screenshot of your iPhone X screen you just need to press the Side button (right side) and the Volume Up button (left side) at the same time.
You will then hear the camera shutter sound and the screen will light up. With iOS 11 you are able to edit your screenshot before saving or sending it.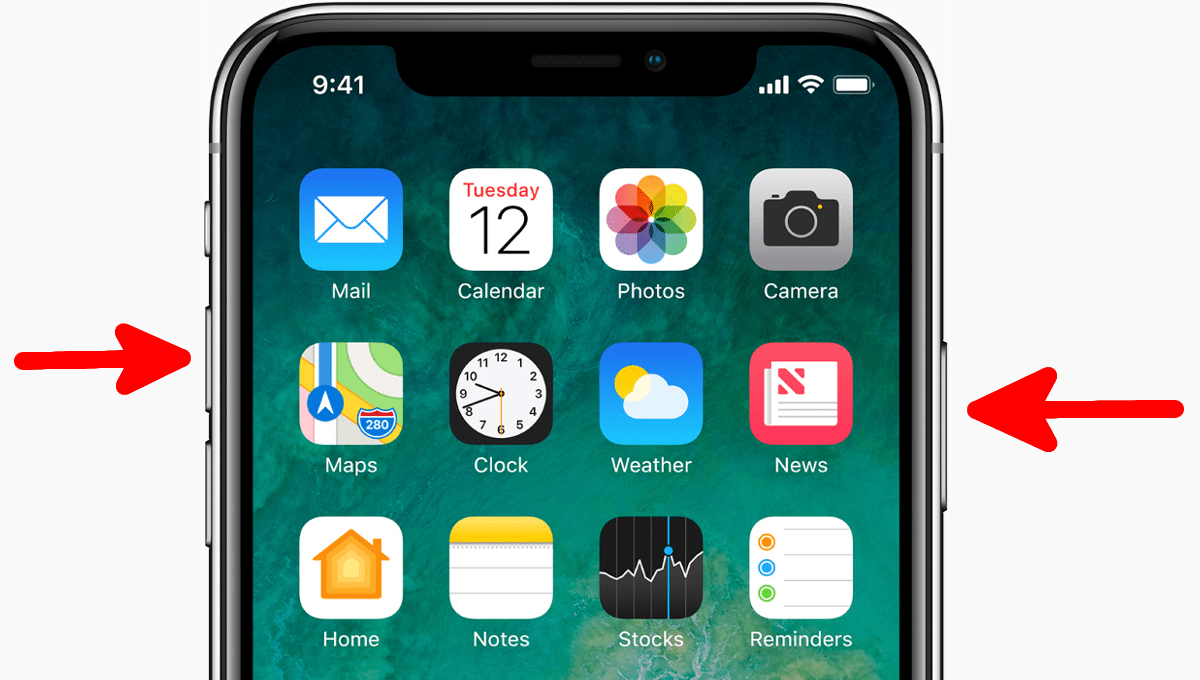 By the way: Screenshots do not include the notch. The picture will be a normal and symmetrical one like with every other iPhone before.
Tip: You still do not know how to reset your iPhone X? In another article we show you how it's done!
Want to learn more about your iPhone X? We summed up the 10 tricks every iPhone X user should know!
You do not own an iPhone X but want to learn how to screenshot on iPhone? Learn how to take a screenshot on iPhone.