Best WhatsApp Status to Make him/her jealous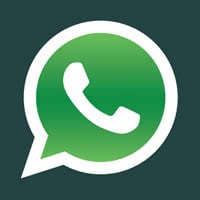 If you were wondering how to make him jealous on WhatsApp or how to make her jealous on WhatsApp, just use our list of captions to make your boyfriend jealous or your girlfriend jealous. Here we have compiled the best WhatsApp status to make him or her jealous. Find the perfect fitting WhatsApp love jealous status or WhatsApp jealous status to make ex jealous.
Sometimes a WhatsApp jealousy status can make someone envious of your success. But we also offer more than WhatsApp envious status quotes, if you want to find a WhatsApp love status, or a WhatsApp friendship status, we made extra WhatsApp Status categories. Feel free to explore.
TIP: Do you know how to read WhatsApp messages in secret without read receipts (blue checkmarks)? Find out how to secretly read WhatsApp messages here.
WhatsApp Lines to make him or her jealous
• At this very moment a man must be thinking that what once was his, he now has lost.
• Do not think I will be quiet, if you did not know how to behave yourself.
• I deserve better than to be caged!
• Doing the things that every girl likes, now more than ever without anyone forbidding them.
• I will no longer accept being controlled – I will live my life free of limitations.
• If at dawn I do not remember what happened last night, then last night was a blowout.

You can also use pictures for your WhatsApp status. Learn how to use the WhatsApp status here.
WhatsApp jealousy quotes
• I take my time to get pretty instead of losing it to someone, who does not appreciate me.
• Do I look beautiful? Thank you, I have received several compliments today.
• Why should I let you keep me for you, if there are several that want the same.
• If you are not with that person you care about, they will soon lose their interest.
• Why do I have to wait for a man, if I only need myself to enjoy life.

Do you know how to forward WhatsApp albums to your friends? Learn how to forward WhatsApp albums here.
WhatsApp quotes to make him or her jealous
• To win the heart of a lady you have to make an effort, but you seem to want to conquer something more. Am I right?
• An unforgettable evening that is about to begin.
• Now I realize how beautiful I am … thank you for so many compliments.
• Let's get this party started.
• It's time to think about what I really want!
• To enjoy life you simply need a few drinks and boys to dance with.
WhatsApp quotes to make ex jealous
• When you are finally ready for me, maybe it will be too late.
• I feel younger than ever and from this moment on I will enjoy life to the fullest.

• I'm not one of those who waits for someone else's mood to pass, I will have fun with friends tonight because adventure awaits.
• Do not think that because you are indifferent you will make me feel bad, on the contrary I feel free now.
• Thank you for not appreciating me, now I am better and happier than ever!
• The most beautiful birds can be found wild and will be crippeled by a cage.
• I am so much happier without you!
Don't feel like typing? Just send your WhatsApp messages with Siri! Learn how to send WhatsApp messages with Siri here.
You still haven't find a status for you? No Problem! Feel free to search in our other great categories! Sure you will find a line or quote that fits!
WhatsApp Status Categories
Top 99 Funny WhatsApp Status
Friendship WhatsApp Status
Birthday WhatsApp Status
Christmas WhatsApp Status
Love & Relationship WhatsApp Status
Sad WhatsApp Status